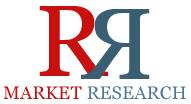 Next-Generation Smart Lighting Systems Revenues Will Reach $1.0 Billion by 2020
Dallas, TX (PRWEB) March 02, 2015
The report "Smart Lighting Market Opportunities: Smart Bulbs and the Rise of Local Lighting Intelligence″ reevaluates where the money will be made in smart lighting in the next years and examines the product market strategies of all the leading vendors active in this space. The report concludes that the market for these new systems (bulbs and hubs combined) will reach just over $1 billion by 2020. In the past 18 months, the smart lighting business has taken important new directions, creating opportunities at every level of the lighting value chain. In addition, smart lighting is now conceived of as part of the Internet-of-Things (IoT) and not as just another lighting management system. Complete report is available at http://www.rnrmarketresearch.com/smart-lighting-market-opportunities-smart-bulbs-and-the-rise-of-local-lighting-intelligence-market-report.html.
Energy-efficiency remains part of the marketing story for smart lighting, but it is harder to sell smart lighting on that basis. The energy efficiency of smart lighting systems do not vary much and falling energy prices mean energy efficiency is less of a selling feature. Originally, smart lighting systems were sold as the most recent incarnation of traditional lighting management systems, but now they have become a "cool" electronic product, much like the iPhone. One of the questions this report therefore asks and answers is whether this shift will create new markets for smart lighting or whether it might actually put off some industrial and commercial lighting users.
Companies discussed in this report include: Acuity Brands, Belkin, Cree, Daintree, Echelon, Elgato, Fujikom, GE, Greenwave Systems, Honeywell, Insteon, LG, LIFX, Lutron, Osram, Panasonic, Philips, Samsung, Sensity Systems, Tabu, Toshiba, and TCP. Purchase copy of this report at http://www.rnrmarketresearch.com/contacts/purchase?rname=308496. (This is a premium report priced at US$2495 for a single user License.)
The market for next-generation smart lighting hubs will exceed $120 million by 2020. These hubs are evolving from dedicated controllers into gateways to automation platforms such as Nest and Wink. They are also adding programmable features that go well beyond what was possible with legacy lighting controllers. In addition to analyzing the products and markets for the new smart lighting, this report also includes a granular eight-year forecast for smart lighting with breakouts by type of lighting (residential, commercial, industrial and other) and market geography. These forecasts are presented in both volume and value terms.
Table of content
Chapter One: Introduction
1.2 Background to this Report
1.2 Objective and Scope of this Report
1.3 Methodology of this Report
1.4 Plan of this Report
Chapter Two: Smart Lighting Technology: State of the Art
2.1 Smart Bulbs - A New Product At Last
2.1.1 Current and Future Functionality
2.2 The Future of Smart Hubs and Controllers for Smart Lighting
2.2.1 Smartphones as Controllers
2.2.2 Dedicated Hubs
2.3 Smart Lighting as an Internet-of-Things Trojan Horse
2.3.1 IPv6 and Smart Lighting
2.3.2 Wireless Networking Standards: ZigBee, Z-Wave and the Rest
2.3.3 Using Smart Lighting Sensors for Other Internet-of-Things Applications
2.4 Smart Lighting and Existing Electrical Infrastructure: The Future of Switches
2.5 Smart OLED Lighting
2.6 Key Points From this Chapter
Chapter Three: Markets and Marketing for Smart Lighting
3.1 Does the Energy Efficiency Story for Smart Lighting Still Make Sense?
3.2 Smart Lighting as a Way to Sell LEDs
3.3 Smart Mood Lighting: Of Growing Importance
3.4 Visible Light Communications: A Future for Smart Lighting?
3.4.1 Incorporating VLC into Smart Lighting Systems
3.5. Eight-Year Forecasts of Smart Lighting Markets
3.5.1 Residential Real Estate Markets
3.5.2 Commercial and Industrial Real Estate Markets
3.5.3 Non-Building Markets for Smart Lighting
3.5.4 Breakout of Smart Lighting Markets by Country/Region
3.6 Key Points from this Chapter
Chapter Four: Firms to Watch in the New Smart Lighting Market
4.1 Belkin
4.2 Bridgelux
4.3 Daintree Networks
4.4 Echelon
4.5 Elgato
4.6 Fujikom
4.7 GE
4.8 Google
4.9 GreenWave Reality
4.10 Honeywell
4.11 Insteon
4.12 LIFX
4.13 Philips
4.14 Sensity Systems
4.15 Sensus
4.16 Silver Spring Networks
4.17 Spark Devices
Explore more reports on Electronics at http://www.rnrmarketresearch.com/reports/information-technology-telecommunication/electronics.
About Us:
ReportsnReports.com is a database of selected syndicated market reports for global and China industries including but not limited to life sciences, information technology & telecommunications, consumer goods, food and beverages, energy and power, automotive and transportation, manufacturing and construction, materials and chemicals, public sector as well as business and financial services. We provide 24/7 online and offline support to our customers.