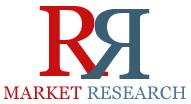 The smart packaging market size is expected to reach $39.7 Billion, growing at a CAGR of 4.8% from 2014 to 2020.
(PRWEB) May 25, 2015
Smart packaging is described as that type of packaging, which gives the packaging contents an increased shelf life, protection from external atmosphere which might harm the product, as well as provisions to monitor the quality and temperature of the content from the outside.
The report focuses on an in-depth segmentation of smart packaging based on the different types of technologies, industry verticals, and geographies. The different types of applications covered include food & beverages, automotive, healthcare, personal care and others. Browse 72 market data tables & 72 figures spread through 155 pages and in-depth TOC on "Smart Packaging Market" at @ http://www.rnrmarketresearch.com/smart-packaging-market-by-technology-active-intelligent-and-map-industry-vertical-food-beverages-automotive-healthcare-personal-care-and-others-geography-global-forecast-to-2020-market-report.html
The Smart Packaging Market report also includes detailed profiles of various companies currently active in this market. In addition to the company profiles, it also provides a competitive landscape (CL) of the key players in the market. The Competitive Landscape (CL) section covers the market share analysis, mergers and acquisitions, collaborations, partnerships, new product developments, and other key growth strategies of each player. Some of the key players in the industry that have been covered in this report are 3M (U.S.), Temp Time Corporation (U.S.), PakSense (U.S.), American Thermal Instruments (U.S.), Avery Dennison (U.S.), R.R. Donnelly Sons & Company (U.S.), BASF SE (Germany), International Paper (U.S.), Stora Enso (Finland), Thin Film Electronics ASA (Norway), Huhtamaki Group (Finland), and Smartrac N.V. (The Netherlands), among others. Order a copy of this report at http://www.rnrmarketresearch.com/contacts/purchase?rname=383658
The Smart Packaging Market has also been mapped based on geography. It has been segmented by various regions into the Americas, Europe, APAC, and RoW.
Key Takeaways

Global smart packaging market statistics with detailed classifications based on the respective market size
Impact analysis of market dynamics with the factors currently driving and limiting the growth of the market, along with their impact in the short, medium, and long term
Illustrative segmentation, analysis, and forecast of the major geographic markets to give an overall view of smart packaging
Detailed competitive landscape with identification of the key players in each type of product and application market, in-depth market share analysis with the respective revenue, market shares, and market share rankings
Competitive intelligence from the company profiles, key player strategies, and key developments such as product launches and acquisitions
Complete value chain analysis of the smart package landscape and the impact of various key members on the market
Priced at $4650 for a single user PDF, a discount on "Smart Packaging Market by Technology (Active, Intelligent, and MAP), Industry Vertical (Food & Beverages, Automotive, Healthcare, Personal Care, and Others) & Geography – Global Forecast to 2020" research report can be requested at http://www.rnrmarketresearch.com/contacts/discount?rname=383658
The report also covers the major trends being followed in the smart packaging market, along with the market dynamics, Porter's analysis, and value chain analysis. The smart packaging market dynamics are categorized under four headers, namely drivers, restraints, opportunities, and challenges. The market related forecasts have been done using these market dynamics.
For more information inquire @ http://www.rnrmarketresearch.com/contacts/inquire-before-buying?rname=382108
Related Market Reports:
"Real-Time Location System (RTLS) Market Product (Hardware, Software, & Service), Technology (RFID, Wi-Fi, UWB, Infrared & Others), Application (Healthcare, Manufacturing, Process Industries, Govt & Defense, Retail, & Others), and Geography – Forecasts & Analysis to 2020" Companies profiled in this research report are Aeroscout, Inc, Ubisense Group PLC, Zebra Technologies Corporation, Teletracking Technologies, Inc, Savi Technology, Inc, Awarepoint Corporation, Identec Group AG, Versus Technology, Inc, Ekahau, Inc and Centrak, Inc. discussed in this research available at http://www.rnrmarketresearch.com/real-time-location-system-rtls-market-product-hardware-software-service-technology-rfid-wi-fi-uwb-infrared-others-application-healthcare-manufacturing-process-industries-govt-de-market-report.html .
"Smart Label Market by Type (EAS, RFID, Sensing, & ESL), Tracking Application, Industry (Aerospace, Data Centre & Library, Food & Beverage, Healthcare & Pharmaceutical, Logistics, Manufacturing, & Retail) & Geography – Analysis & Forecast to 2014 – 2020". Companies profiled in this research report are Alien Technology, Inc, Avery Dennison Corp, CCL Industries, Inc, Checkpoint Systems, Inc, Intermec, Inc, Invengo Information Technology Co., Ltd, Muhlbauer Holding Ag & Co. Kgaa, Sato Holdings Corporation, Smartrac N.V, Thin Film Electronics Asa and Zebra Technologies are discussed in this research available at http://www.rnrmarketresearch.com/smart-label-market-by-type-eas-rfid-sensing-esl-tracking-application-industry-aerospace-data-centre-library-food-beverage-healthcare-pharmaceutical-logistics-manufacturing-reta-market-report.html .
Explore more RFID Market Research Reports at http://www.rnrmarketresearch.com/reports/information-technology-telecommunication/electronics/electronics-rfid .
About Us:
RnRMarketResearch.com is your single source for all market research needs. Our database includes 500,000+ market research reports from over 100+ leading global publishers & in-depth market research studies of over 5000 micro markets.