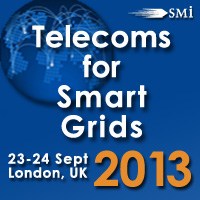 London (PRWEB UK) 17 July 2013
The need for deploying smart grid technologies and implementing smart energy practices is playing a vital role in shaping the future of AMI market. Although the AMI implementation cost is heavily dominated by hardware endpoint; system integration, meter data analytics and MDM as a service market is expected to surge. The major forces driving this market are regulatory mandates, increasing global energy demand and the need to improve utility efficiency and customer service level. Other factors that are responsible for increase in rollouts of AMI-enabled meters are development and outset of smart grid technologies, increasing regional trends of housing, the emergence of energy management and a proliferation of renewable energy sources.
(Source: MarketsandMarkets, 5 June, "Advanced Metering Infrastructure (AMI) Market worth $28.45 Billion By 2018")
The global Advanced Metering Infrastructure (AMI) market is estimated to grow from $15.89 billion in 2013 to $28.45 billion in 2018, at a compounded annual growth rate of 12.4%, with the UK and Europe expected to be the biggest market in terms of revenue contribution. Against this backdrop, SMi's 3rd annual Telecoms for Smart Grids conference addresses these developments and much more with a two-day conference programme featuring an exceptional line-up of 22 thought leaders and experts, including 11 Utility representatives of: E.ON, RWE AG, Enel Distribuzione SpA, Stedin, UK Power Networks, Alliander, Scottish and Southern Energy, ESB, Western Power Distribution, Scottish Power, and Eco Island among others.
Speaker Panel includes:

Ashley C. Brown, Counsel to Greenberg Traurig, and Executive Director Harvard Electricity Policy Group, Harvard University
David Ross Scott, Industry Relationship Manager, Scottish Power
Denis O'Leary, Head of Smart Energy Technologies, ESB
Gordon Hewitt, ICT Project Manager, Scottish and Southern Energy
Marcus Smith, Solutions Architect, Cisco
Markus Hofsaess, Technology & Solutions, E.ON
Tim Manandhar, Low Carbon Solutions Design Manager, UK Power Networks
Erik Moll, Telecom Policy Advisor, Alliander
Giovanni Coppola, Innovation Manager, Enel Distribuzione SpA
Gunnar Hoffman, Manager of Technology Corporate R&D, RWE AG
Milo Broekmans, Senior Enterprise Architect, Stedin
Nigel Bessant, Project Delivery Manager, Scottish and Southern Energy
Sanna Atherton, Senior Project Manager, Western Power Distribution
For more information, visit http://www.smi-online.co.uk/2013telecomsforsmartgrids8.asp.
Alternatively, contact Aaron Jackson on +44 (0) 20 7827 6064 or email ajackson(at)smi-online(dot)co.uk