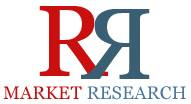 Key Findings:- • Largest Smart Meter Market: America • Largest Smart Meter Market Type: Smart Electric Meters • Largest End User Smart Meter Market: Residential
Dallas, TX (PRWEB) April 14, 2015
The smart meters market is projected to register a CAGR of 10.2% between 2014 and 2019 to reach $18.2 billion by 2019 from $11.1 billion in 2014. Furthermore, growth in smart grid technologies will give rise to smart meters. Smart meters alone are not useful and need to be installed in conjunction with some type of a communication infrastructure to get the data back to the utility. Smart grid technologies include communication networks, advanced sensors, and monitoring devices, which form the foundation for utilities to generate and deliver power, and for consumers to understand and control their electricity consumption.
Smart meters have grown in recent years. Government policies and fiscal incentives have been the principal drivers of the global Smart Meters Market, through mandated use and incentives. Several countries have enacted legislation, making the adoption of smart meters mandatory as part of a broader clean energy initiative. Complete report is available at http://www.rnrmarketresearch.com/smart-meters-market-by-type-smart-electric-meters-smart-water-meters-smart-gas-meters-by-end-user-industrial-commercial-and-residential-region-americas-asia-pacific-europe-row-tren-market-report.html .
The Americas held the largest market share of 41% in 2013. In North America, the U.S. is the largest market and is expected to continue its dominance in the smart meters market. The country is currently focusing on upgrading and replacing aging infrastructure, improving grid reliability, and enabling smarter power networks. Increasing demand for smart meters in North America is highly attributed to government initiatives, which comprise allocating funds and making smart meters mandatory in a number of states such as California and Texas. AEP, PG&E, Southern California Edison, Southern Company, Florida Power & Light, and Oncor are some of the largest utility groups having committed to full-scale rollouts of smart meters to all their customers. The following figure represents the market share of the region in the global smart meters market in 2013.
Leading players of this smart meters market have been profiled with their recent developments and other strategic activities. These include Itron Inc. (U.S.), Elster Group (Germany), Landis+Gyr (Switzerland), Siemens AG (Germany), Schneider Electric SA (France), Badger Meter (U.S.), Circuator SA (Spain), EDMI (Singapore), Holley Metering Limited (China), Honeywell International Inc. (U.S.), ICSA India Limited (India), Neptune Technology Group Inc. (U.S.), and Sensus (U.S.). Order a copy of this research report @ http://www.rnrmarketresearch.com/contacts/purchase?rname=351337 .
Table of Content for "Smart Meters Market by Type (Smart Electric Meters, Smart Water Meters, Smart Gas Meters), by End User (Industrial & Commercial and Residential), & Region (Americas, Asia-Pacific, Europe & RoW) – Trends and Forecast to 2019" Research Report Includes:
1 Introduction
1.1 Objectives of the Study
1.2 Market Definition
1.3 Market Scope
1.4 Currency
1.5 Stakeholders
2 Research Methodology
2.1 Research Data
2.2 Factor Analysis
2.3 Market Size Estimation
2.4 Market Breakdown & Data Triangulation
2.5 Research Assumptions & Limitations
3 Executive Summary
4 Premium Insights
4.1 Asia-Pacific: the Largest Market During the Forecast Period For Smart Meters Market
4.2 By Type
4.3 Smart Meters Market Size, By End-User, 2019
4.4 By Type, 2019
4.5 Smart Meters Market: Major Countries (By Value), 2014 & 2019
4.6 Americas Smart Meters Market
4.7 Life Cycle Analysis, By Region
5 Market Overview
5.1 Introduction
5.2 Market Dynamics
5.3 Impact of Market Dynamics
6 Industry Trends
6.1 Introduction
6.2 Key Influencers
6.3 Porter's Five Forces Analysis
7 Smart Meters Market, By Type
7.1 Introduction
8 Smart Meters Market, By End-User
8.1 Introduction
9 Smart Meters Market, By Region
9.1 Introduction
9.2 By Region
9.3 Americas
9.4 Europe
9.5 Asia-Pacific
9.6 Rest of the World
10 Competitive Landscape
10.1 Overview
10.2 Smart Meters Market Share Analysis, By Key Players
10.3 Market Share Analysis, By Key Players
10.4 Competitive Situation & Trends
11 Company Profiles
11.1 Introduction
11.2 Itron Inc.
11.3 Elster Group SE
11.4 Landis+GYR
11.5 Siemens AG
11.6 Schneider Electric SA
11.7 Badger Meter Inc.
11.8 Circutor SA
11.9 Edmi
11.10 Holley Metering Limited
11.11 Honeywell International Inc.
11.12 Icsa (India) Limited
11.13 Iskraemeco
11.14 Neptune Technology Group Inc.
11.15 Sensus
11.16 Sentec Ltd.
12 Appendix
12.1 Insights of Industry Experts
12.2 Discussion Guide
12.3 Introducing RT: Real Time Market Intelligence
12.4 Avaliable Customizations
12.5 Related Reports
This is a premium research report priced at US$ 4650 for single user PDF license. Inquire for discount on this research report @ http://www.rnrmarketresearch.com/contacts/discount?rname=351337 .
Similar Reports:
"Smart Gas Market by Devices (Smart Gas Meters, AMR gas meters, communication modules), Solutions (SCADA, GIS, EAM, Mobile Workforce Management, MDM, Analytics, Leak detection), Services – Worldwide Market Forecasts and Analysis (2014-2019)" is a May 2014 publication of 154 pages and it says smart gas market is expected to grow from $6.61 billion in 2014 to $11.31 billion in 2019.. This represents a Compound Annual Growth Rate (CAGR) of 11.4% from 2014 to 2019. The NA region has the largest share in Smart Gas market. Companies profiled in this research report are ABB, CGI Group Inc., Diehl Stiftung & Co. Kg, Elster Group SE, General Electric, Itron, Landis+Gyr AG, Oracle, Schneider Electric SA, and Sensus. Complete report available at http://www.rnrmarketresearch.com/smart-gas-market-by-devices-smart-gas-meters-amr-gas-meters-communication-modules-solutions-scada-gis-eam-mobile-workforce-management-mdm-analytics-leak-detection-services-worldwide-ma-market-report.html .
"Oil & Gas Accumulator Market by Type (Bladder, Piston, and Diaphragm), by Application (Blowout Preventer, Offshore Rigs, and Mud Pumps), & by Region (North America, Latin America, Europe, Asia-Pacific, the Middle East, and Africa) – Global Trends & Forecast to 2019" is a Feb 2015 publication of 175 pages and it says the oil & gas accumulator market is set to grow from an estimated $0.89 billion in 2014 to $1.43 billion by 2019, at a CAGR of 9.9%. Companies profiled in this research report are Eaton Corporation, Nippon Accumulator Co., Ltd., Parker Hannifin Corp., Bosch Rexroth USA, Technetics, Hydac International GMBH, GE Oil & Gas, Tobul Accumulator Inc., Hannon Hydraulics, Llc., and Bolenz & Schafer GMBH. Complete report available at http://www.rnrmarketresearch.com/oil-gas-accumulator-market-by-type-bladder-piston-and-diaphragm-by-application-blowout-preventer-offshore-rigs-and-mud-pumps-by-region-north-america-latin-america-europe-asia-pacific-market-report.html .
About us:
RnR Market Research library offers syndicated reports by market research publishers from across the globe. We help you find the most relevant business intelligence from ready-to-buy syndicated market research studies. Not limited to industry reports covering telecommunication, healthcare, pharmaceutical, financial services, energy, technology, real estate, logistics, F&B , media and more, RnR Market Research also offers company data, country profiles, trends, information and analysis on the sector of your interest. (http://www.rnrmarketresearch.com/market-research-reports-publisher ).