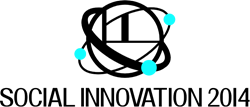 A significant group is expected again this year to discuss how cities can attain sustainable growth as well as carve out a competitive edge in the global market.
Tokyo, Japan (PRWEB) October 01, 2014
Pre-registration opens for the world's largest event for Social Innovation & Smart City-related topics. This year's event is slated to open with a welcome message from the host City of Yokohama's Mayor Fumiko Hayashi. Joining her will be representatives of other cutting-edge smart cities in Japan including the Cities of Kashiwa, Chiba, Kyoto, Toyama and Toyota as Japan welcomes the world to this influential and forward-thinking event. After the welcome message, the event kicks off with a presentation about Japan's Growth Strategy from Hiroto Izumi, Special Advisor to Prime Minister Abe and will lead into a three-pronged program for the 50,000 attendees.
The registration website is now live and various seminars, presentations and panel discussion seats are filling fast. Those who pre-register for the event will have their entrance fee waived and several of the presentations feature free Japanese/English simultaneous interpretation.
While last year's focus was on the challenges faced by growing and developing cities around the world, this year will have pinpointing various solutions as its core topic. With rapidly increasing populations, ageing infrastructure, the constant possibility of natural disasters and an immediate requirement for next generation medical solutions, this event will serve as a hub of knowledge-sharing for government reps, experts, individual, business and the general public.
First in the three-prong lineup are dynamic keynote and special presentations. The 29th includes "World Smart Cities, Present and Future" featuring talks by key representatives from Denmark, Brazil, Austria and Kenya with the October 30th program slated to include a Panel Discussion on Smart Cities in Asia as well as a speech by Tim Stoner, Managing Director, Space Syntax (UK) on "The Social Architecture of the Smart City – Lessons from the London Olympic and Paralympic Games" about Architecture for Smart Cities around the world.
The event's second prong are the Trend Seminars & Open Theater for more specific and accessible information and knowledge sharing on various solutions for cities to leverage as they face challenges associated with rapid growth. One exciting aspect of the Trend Seminar offerings is "Techno Impact 2014" where Nikkei BP's Research Institute Heads will announce their choice for the seven most important future technologies.
Other interesting presentations under the Trend Seminar umbrella include "Global Strategy for Turkish Airlines" by Public Relations Head Mr. Cem Hasan Aldemir and "Next Generation Healthcare Solutions" by Mr. Masayoshi Yao of Toppan Printing Co., Ltd.
The "Open Theatre" series of presentations in the exhibition hall itself will also be a special feature of the event. Tucked in with the myriad of exhibitions by both private and public organizations, the "Open Theatre" will be a center of learning and interaction for all.
The third prong of the event includes collaborative events such as the 3rd Asia Smart City Conference (by invitation only) slated for the afternoon of October 30. The City of Yokohama sponsors this gathering of Government heads and representatives from around Asia to share knowledge on Smart City . A significant group is expected again this year to discuss how cities can attain sustainable growth as well as carve out a competitive edge in the global market. Public and private interests will gather under one roof to vet ideas and work together to address the challenges and issues associated with ambitious growth.
Please note that listed speakers and speech titles are based on current plans and subject to change without prior notice.
Contact Information:
Inquiries:Nikkei Business Publications, Inc.
Social Innovation/Smart City Week 2014 Managing Office
1-17-3 Shirokane, Minato-ku, Tokyo 108-8646 Japan
TEL: +81-3-6811-8084 / FAX: +81-3-5421-9170
e-mail: social(at)nikkeibp(dot)co(dot)jp