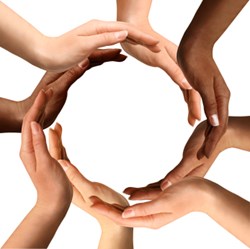 The new mobile app makes this a 'snap' when you're on-the-go.
Chicago, IL (PRWEB) July 29, 2013
Have you downloaded the new Lotsa Helping Hands Mobile App for the iPhone/iPad? Now helping is easier than ever. Read on for tips on how to get started using the Mobile App. And if you are looking for more help using your Lotsa community, visit our How it Works Page for additional tips and ideas, or contact our Member Support Center to get your questions answered.
Tip 1 – Share a Thought on the Message Board — Leave a note on the Message Board in your community. It's a great opportunity to give thanks, or suggest a new way to help in your community. Using the Mobile App, select the Message Board from the menu and simply add a post.
Tip 2 – Get Caught Up — It's easy to receive updates on the go using the Mobile App. Tap the Updates icon on the bottom of your screen and you can view a summary of all the updates in your community.
Tip 3 – Sign Up to Help — When viewing the calendar in your community, you can sign up for an activity right from your phone. It's simple: click to view the details of the activity and sign up. And if you're out and about and can't jot down a reminder, no worries, we'll email you to remind you as usual.
Kidney Cancer Association (KCA) CEO Bill Bro says, "The new Mobile App makes accessing the features available to users of our Lotsa Helping Hands community easier than ever before. Of course, our members can still access this website from a PC or Mac by directing a browser to our Lotsa Helping Hands page, but the new mobile app makes this a 'snap' when you're on-the-go."
Founded in 1990, KCA is a charitable organization made up of patients, family members, physicians, researchers, and other health professionals globally. It is the world's first international charity dedicated specifically to the eradication of death and suffering from renal cancers. It is also by far the largest organization of its kind, with members in more than 100 countries. It funds, promotes, and collaborates with the National Cancer Institute (NCI), American Society for Clinical Oncology (ASCO), American Urological Association (AUA), and other institutions on research projects. KCA educates families and physicians, and serves as an advocate on behalf of patients at the state and federal levels in the United States and globally.