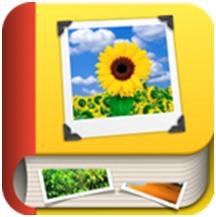 Amsterdam (PRWEB) February 13, 2014
The latest version 2.4.0 of NexTiga's photo management tool Smart Photo Album is now live on the app store.
Designed and developed for iOS, Smart Photo Album is ideal for both personal and professional use as it lets one assign unique keywords and star ratings to a bulk load of photos and organizes them into different albums within seconds.
The main highlight of Smart Photo Album is its smart index of the iOS photo library. This index makes it possible to slice and sort photos on the basis of various smart searches. While viewing photos, users can tag them with star rating and also add ratings metadata. Using this data and keywords, albums can be created and photos can be added in seconds. Smart Photo Album also helps build new albums based on the date, camera or lens model filter or any other existing filtering on albums. A new feature added to the latest version is the sorting of keywords based on AND-OR function which allows the user to have added control on the tags and they can search and add photos with any of the selected keywords to a single album.
The concept was further elaborated by one of the senior developers of the app, during a private launch ceremony. "For those who regard their camera as their best friend, we know how hard it can get to organize their best photos. Smart Photo Album makes it all easy, thanks to a user friendly keyword tagging technology. Instead of sifting through hundreds of photos in your iPad and manually storing them in different albums, Smart Photo Album makes the job automated. For example, say you have a few photos tagged with 'graduation' and a few with 'party'. You can run a search for both 'graduation' AND 'party' photos or select either 'graduation' OR 'party' and then add them to a single album. It is as simple as that!"
The app also enables sharing of photos via social media. Smart Photo Album comes with built-in social media support which means photos can be directly exported to Facebook and Twitter. The one touch mail access features means selected photos can be attached to an email and sent in a click. Smart Photo Album can also be used for creating picture slideshows for both personal and professional purposes.
Comprehensive and user-friendly, Smart Photo also includes other helpful features such as camera connection support and airdrop support. A complete user guide is available online for step-by-step support on using the app.
To learn more about the features and usage of the Smart Photo Album, please visit the official website http://www.smartphotoalbum.com
About the Developers
NexTiga apps are known for their smart development and powerful internal features. Developed by industry leading developers, Smart Photo Album is one of their most popular apps.
Contact Info
Website - http://www.smartphotoalbum.com
Email address – info(at)smartphotoalbum(dot)com