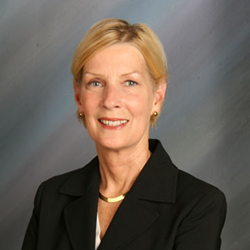 In every transition there is opportunity. Companies that fully leverage those opportunities will be in a very comfortable position when the industry settles in.
CHICAGO (PRWEB) April 12, 2016
Smart PR Communications just released a set of marketing guidelines that address the rapidly changing technology industry and marketplace.
President Jeanna Van Rensselar said, "The technology sector is evolving from a fast-growth industry to a mature industry. While this presents fewer opportunities for start-ups, it is excellent news for any company that is already established. The key to success, when it comes to marketing, is understanding the competitive environment of a mature industry."
Some of the hallmarks of a mature industry are:

Greater competition for market share
A trend toward selling to experienced, repeat buyers
Greater emphasis on cost and service
Reduced opportunity for introducing new products and services (although this isn't yet true for the technology sector)
More global competition
Reduced profits during the transition period
Fewer channel partners
A shift in manufacturing, distributing, selling and marketing strategies
In order to take this into account, Smart PR Communications developed the following marketing guidelines for the technology industry:
1. Monitor top competitors intensively.
2. Regularly assess the search rank of top key terms—paying particular attention to the client's rank compared to competitors.
3. Concentrate marketing efforts on the top revenue generating products and services—with a tighter focus on those that face fierce competition.
4. Work closely with sales reps. They are the best source of information on how the company rates compared to competitors—where they are winning and losing sales.
5. Treat existing clients like royalty and treat highly profitable existing clients like kings and queens. Use every opportunity to support sales reps in that effort.
6. Shift the marketing focus away from products and services toward customer service and cost (competing on cost alone is never advisable—but competing on a combination of customer service and cost is a sound strategy for a mature market).
7. Look for marketing partnerships with channel partners. For channel partners, look for opportunities to leverage upstream relationships.
8. Reassess differentiators. During the period of transition, differentiators that have been relevant for years tend to become irrelevant—buyer's priorities are adjusting. This is especially true for product and service attributes.
9. Refine and reposition best-selling products and services.
10. Position the company as a leader at every opportunity.
"It is important to look at this transition as a positive," Van Rensselar said. "In every transition there is opportunity. Companies that fully leverage those opportunities will be in a very comfortable position when the industry settles in."
Smart PR Communications, just west of Chicago is best known for creating outstanding visibility for small to mid-sized technology companies. SPRC maintains offices on LaSalle Street in Chicago and in Naperville, Ill. To contact Smart PR Communications, call 630-363-8081; email: info(at)smartprcommunications(dot)com; or visit http://www.smartprcommunications.com.