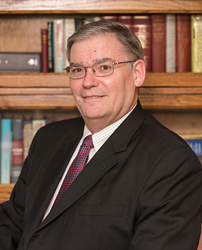 Steve Crichlow's experience has armed him with an impressive portfolio and catalog of restaurant industry relationships built over almost five decades.
PHOENIX, Ariz. (PRWEB) September 23, 2015
SmartStore Business Intelligence Solutions, a leading provider of cloud-based predictive analytic solutions for retail and hospitality providers, has named restaurant industry insider Steve Crichlow executive industry consultant.
Crichlow, a 48-year veteran of the restaurant industry, is helping SmartStore find new ways to expand the company's food service offering. SmartStore's offering helps food service operators gain visibility into their daily operations, so they can maximize sales and improve margins. Crichlow says he brings a hands-on perspective to SmartStore's restaurant operations.
"I'm the guy on the ground who started my career and have made my living working with customers, face to face on the street, if you will," he says. "I bring a street perspective to the table."
That experience, Crichlow says, has armed him with an impressive portfolio and catalog of restaurant industry relationships built over almost five decades. Ken Claflin, SmartStore President stated "We are excited to have Steve join our team, and anticipate he will drive significant value for our clients through our food service offering.
Prior to joining SmartStore, Crichlow has owned and operated Compass Restaurant Consulting and Research, Inc. in Mobile, Alabama since 2007. For more than 40 years he worked in the restaurant industry as a multi-unit franchisee for some of the country's top restaurant companies, including Burger King, Popeyes and Sonic.
An "Airforce brat" whose family calls Mobile, Alabama home, Crichlow attended the University of South Alabama.
The announcement of SmartStore's decision to add Crichlow to its growing team was made in conjunction with the company's new rebrand and solution enhancement initiatives. According to Claflin, retailers and restaurateurs alike are embracing new analytic trends and technology, and the role they can play in helping run their businesses more effectively. SmartStore provides the data analysis and insights on how to use data to deter future losses and improve profits.
SmartStore's cloud-based, user-friendly software solution can be fully implemented in just a matter of weeks. Using one simple dashboard, SmartStore analyzes POS data to provide valuable insight into a store or restaurant's operations. Business owners and managers can quickly identify operational patterns and take action to quickly garner results.
For more information, visit the SmartStore website, email sales(at)smartstorebi(dot)com, or call 1-800-477-8729.
About SmartStore:
Founded in 1989, SmartStore Business Intelligence Solutions provides cloud-based POS analytics for more than 12,000 retail, restaurant and hospitality businesses worldwide.
SmartStore's industry-leading business intelligence tools help owners and managers gain visibility into their operations and help improve employee behavior by delivering recommendations to the field. Users improve their operations, reduce shrink and increase margins quickly and efficiently with one easy-to-use dashboard.
###