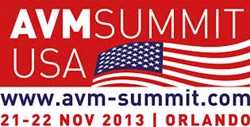 Orlando, FL (PRWEB) November 12, 2013
Strategies for meeting the challenge of managing maintenance in a lean environment will highlight remarks by Paul Lachance on November 21 when he addresses the AVM Summit, a leading conference of the world's aerospace maintenance professionals, in Orlando, FL.
Lachance is president and chief technology officer of Smartware Group, Inc., provider of cloud-based Bigfoot CMMS (Computerized Maintenance Management Software), an award-winning solution that simplifies and centralizes maintenance operations for more than 10,000 users in 20-plus countries worldwide. His talk entitled, "Lean in MRO" will take place on November 21 from 2:00 to 3:30 p.m. at the Summit. Smartware Group will also showcase Bigfoot CMMS and provide live demonstrations in Booth 16 on the tradeshow floor.
Lachance will discuss best practices within the aviation and transportation industry. He observes that lean manufacturing and business practices place a broad range of evolving demands on modern maintenance professionals.
"The lean approach requires managers to minimize waste and maximize value," Lachance said. "That means MRO (Maintenance, Repair and Overhaul) managers today have to reduce downtime, achieve compliance, enhance safety, and increase productivity – all with half the typical number of staff."
To underscore his observations, Lachance points to the superior efficiency of a CMMS system over older, Do-It-Yourself (DIY) models for managing maintenance. "Using a CMMS is much more efficient than a spreadsheet or paper in terms of managing preventive maintenance schedules or work flow – and for allocating labor effectively."
A CMMS system also improves a manager's ability to take a broad-based strategic approach to preventive maintenance, rather than having to constantly respond to breakdowns on a piece-meal basis. In addition, managers using a CMMS system have a wealth of data at their fingertips, making it easier for them to research and report essential information. That information can range from an inventory of parts and records of work orders, to asset repair histories, frequency of failure reports, and safety maintenance compliance reports.
During his talk, Lachance will focus on the myriad benefits of CMMS for asset management, analysis and reporting, spare parts inventory, labor efficiency and more. He will also demonstrate how an intuitively-design CMMS with powerful functionality can make it easy to run a lean MRO operation.
To attend "Lean in MRO" during the AVM Summit, register today at http://www.avm-summit.com/usa.
About Smartware Group, Inc.
Smartware Group, Inc., headquartered in Center Harbor, N.H., produces Bigfoot CMMS for a variety of industries, from manufacturing to hospitality and tourism.
Since 2002, Bigfoot has helped more than 10,000 users worldwide improve facility and equipment maintenance operations with advanced capabilities that include PMs and predictive maintenance, work order scheduling, maintenance requests, asset life cycle management, parts replacement inventory, and built-in reporting. Bigfoot CMMS' native functionality, paired with its intuitive design, allows maintenance professionals to implement the solution and get results quickly, often in a matter of weeks.
Visit http://www.bigfootcmms.com for more information today.