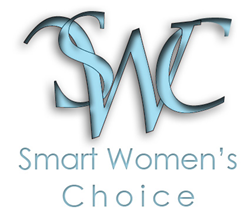 SWC, proven one hundred percent effective with ZERO side effects.
(PRWEB) May 14, 2015
Smart Women's Choice bringing you the good news about the healthy alternative to all other contraceptives.
Smart Women's Choice chemist and founder, Dr. Francoise Farron speaks out about the risks of hormone-containing birth controls, that have been known for a long time. In fact books have been written about the many dangerous side effects of hormone-containing contraceptives, be it the pill, the patch or subcutaneous injections, as well as intro-uterine implants. Blood clots, stroke and other dangerous conditions associated wight he use of these birth control options have driven tens of thousands of injured women to file lawsuits against various pharmaceutical companies. (April 15, 2015; Lifesitenews & https://www.lifesitenews.com/news/the-birth-control-pill-shrinks-womens-brains-and-increases-risk-of-crohns-d; April 2, 2015 Study -Oral contraceptive pill use is associated with localized decreases in cortical thickness. Nicole Petersen1,2, Alexandra Touroutoglou3,4,5, Joseph M. Andreano4,5 and Larry Cahill2; http://onlinelibrary.wiley.com/doi/10.1002/hbm.22797/full)
Claimants accuse the industry of not doing enough research on the medications, of failing to issue timely recalls after reports indicated a risk of life-threatening side effects. In addition, there is the constant anxiety about increased cancer risk for breast, cervical, uterine and ovarian cancers, and of birth defects in babies born when the family decided to have a child after having used hormone-containing pills for years. (The MDL is In re: Yasmin and Yaz (Drospirenone) Marketing, Sales Practices and Products Liability Litigation, case number 3:09-md-02100, in the U.S. District Court for the Southern District of Illinois; the case is Schuchert v. Bayer Healthcare Pharmaceuticals Inc. et al., case number 3:10-cv-11979.)
In light of these findings, Dr. Farron decided to bring Smart Women's Choice to market which offers a healthy alternative to what have become conventional, and very risky, birth controls.
Made from all natural products, SWC is a gel that, when introduced into the vagina immediately before sexual intercourse, coagulates the sperm, thus immobilizing it and making it impossible for the sperm to travel up the Fallopian tubes, where fertilization occurs. Dr Farron states, "A simple rinse with tap water, to restore the vagina to its normal acidity, and a user is done. Lubricates, too. Making love the way nature intended it is a most exhilarating experience."
Proven one hundred percent effective with zero side effects.
For more details, visit http://www.smartwomenschoice.com, as well as the Smart Women's Choice Facebook page where Dr. Farron encourages open dialogue not only about the product, but also contraceptive issues women face every day.