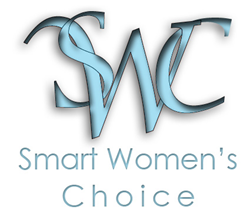 Make love the natural way!
San Diego, California (PRWEB) March 25, 2015
Smart Women's Choice, the revolutionary contraceptive that lets partners make love the way nature intended, without uncomfortable devices between partners, and no early withdrawing. Most importantly for those who took or are still taking the pill: no side effects.
Using SWC, a women will experience no increased cancer risk, no blood clots, no anemia and lack of energy, no sleeplessness or weight gain, because Smart Women's Choice does not shut down a woman's ovaries the way the pill does.
When people think ovaries, they think releasing an egg every month is what ovaries do, but they actually do much more than that. They are a very important part of the endocrine, or hormonal, system of a woman.
Dr. Farron, chemist and creator of Smart Women's Choice states, "Shut down the ovaries and that person is no longer a woman in biological terms, and that is not an acceptable state of being."
For more information, please go to http://www.smartwomenschoice.com to learn more about this revolutionary contraceptive.