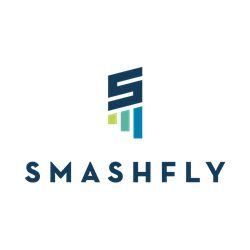 With all the innovation that will be at the event, we are excited to show the HR Tech audience the technology and end-to-end analytics needed to make recruitment marketing a core strength and competitive advantage.
Boston, MA (PRWEB) September 26, 2013
Every year the HR Technology Conference brings together the best minds in the HR recruiting space to share innovations and solve important problems facing the industry.
That's why it is exciting to announce that SmashFly Technologies, the leader in comprehensive recruitment marketing, will highlight its total Recruitment Marketing Platform at this year's HR Technology Conference & Exposition. At the conference, which takes place from Monday, October 8th to Wednesday October 10th, 2013 at the Mandalay Bay Hotel and Casino in Las Vegas, NV, SmashFly will demonstrate how organizations can break through the barriers of their recruitment marketing strategy and vastly improve overall performance with accurate, actionable end-to-end analytics from a single organically built Platform.
HR Technology Conference attendees can visit Booth #253 to interface with SmashFly recruitment marketing experts and get a first hand look at their Recruitment Marketing Platform.
Other highlights of note for SmashFly at the conference:
End-to-End Recruiting Analytics
SmashFly prides itself on providing the most comprehensive analytics across the entire recruitment marketing and sourcing strategy. Conference attendees who stop by Booth #253 can see and experience the new Sourcing Activity Hub, which enables users to quickly and easily manage and execute their sourcing tasks and efforts from a single customizable view.
Sponsor for The 3rd annual Candidate Experience Awards
For the second straight year, SmashFly is excited to be a sponsor of the 2013 Candidate Experience Awards (CandE Awards). The CandE Awards, organized by the non-profit The Talent Board, evaluates and recognizes organizations that meet the standard of candidate experience excellence. Interested attendees can learn important candidate experience lessons from CandE Award winners during their conference session on Tuesday, October 8th.
Sneak Peak of New Brand
SmashFly will be introducing its new SmashFly brand including new logo, color palette, and improved messaging. This will be a sneak peak of the official brand launch that will be highlighted by the new SmashFly website later this year and centered around a comprehensive recruitment marketing strategy.
"The HR Technology Conference provides the unique opportunity to engage with an audience that is forward thinking in how best to leverage recruiting technology within their organizations," said CEO Michael Hennessy. "And with all the innovation that will be at the event, we are excited to show the HR Tech audience the technology and end-to-end analytics needed to make recruitment marketing a core strength and competitive advantage."
About SmashFly: Top-performing organizations know that good recruiting is about quality, not quantity. They understand that in a changing world, getting the best applicants ahead of the competition — and doing it cost-effectively — demands efficiency, expertise, clarity, and reliability. It's about transforming the way they recruit, and not dealing with a bunch of vendors when one will do the job. SmashFly answers all of those demands right out of the box. SmashFly isn't a cobbled collection of solutions from "valued business partners." It delivers every piece of recruitment marketing from a single organically built platform, connecting job distribution, career site management, and CRM as well as social and mobile into a marketing and relationship-management suite that's powerful, yet easy to implement, learn, and use. As for insight, we deliver rich, practical, and actionable analytics right into the hands of any user or stakeholder through user-friendly dashboards. When you go with SmashFly, you get the tools you need to transform the way you find, attract, and engage candidates.
SmashFly is headquartered near Boston, MA. Connect with them at http://www.smashfly.com, on their blog at http://blog.smashfly.com and on Twitter at http://twitter.com/smashfly.