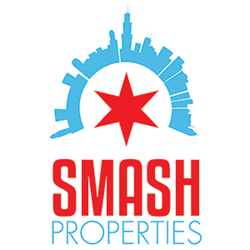 "We are excited to bring a new level of searchability to the Chicago Real Estate Market" RJ Yozwiak & James DeMarco
Chicago, IL (PRWEB) December 16, 2015
Smash Properties, a Chicago-based realty search site, is announcing the official launch of their website, SmashProperties.com. Future homeowners and renters can now browse Chicago's premier real estate search site for specific addresses, latest listings, featured buildings, neighborhoods, blog updates on the real estate industry, and contact the firm founders day or night.
Since earning their real estate broker licenses two years ago, founding brokers RJ Yozwiak and James DeMarco envisioned an easier, sleeker, and more personal approach to real estate. According to RJ Yozwiak, "As someone looking for a home, you shouldn't be intimidated by lists and lists of houses. You shouldn't have to worry about constant ads and countless brokers and just a bombardment of news. We want to make the real estate experience as smooth as possible." With the website's simple design and efficient search options, you can search properties by price, type, number of bedrooms, parking type, number of stories, pet requirements, and appliances.
And that's not all, Smash Properties is continuing to add content and options to their site while maintaining their theme of simplicity. James DeMarco explains that "we want homebuyers to consider Smash Properties as the hub to information on Chicago homes and neighborhoods." Users can click on specific neighborhoods, such as Lincoln Park and River North, and view listings in those neighborhoods. Or, they could click on featured buildings, such as the Trump tower and The Ronsley, to learn about their amenities, available listings, developer firm, and more.
And above all, Smash Properties prides itself on personal service. "We try to be as accommodating as possible to our clients," James DeMarco says, "And we want to be as straightforward as possible to make this process as enjoyable to the client as it is for us." Both RJ Yozwiak's and James DeMarco's good humor, passion for real estate, and anticipation of client needs come through their new website.
Smash Properties is a division of Berkshire Hathaway Home Services Koenig Rubloff Realty Group