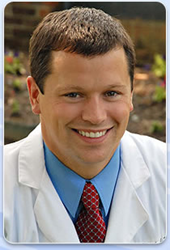 "Our community is great at giving back, we want to be part of that by helping a child gain confidence and esteem through creating a sensational smile for them to share."---Dr. Michael Weathersby
Cleveland, Tennessee (PRWEB) March 15, 2014
Aspire Orthodontics--Smile for a Lifetime will begin accepting applications for children 11-16 years of age, who need braces but are unable to afford them. Dr. Michael Weathersby shares, "Our community is great at giving back, we want to be part of that by helping a child gain confidence and esteem through creating a sensational smile for them to share. Many kids hold back from their full potential because they lack the confidence needed to speak up and act. We aspire to help by providing a scholarship to those that cannot afford to pay for braces, but can 'pay it forward'. Our hope is to create valuable, confident volunteers and life long leaders in the kids that receive the scholarships." Many S4L Chapters ask their scholars to 'pay it forward' in their communities through volunteerism. Scholarships are valued at $5K to $6K.
Applications will be screened by a local board of directors and scholarships will be awarded to six children annually. "I am honored and excited to be a member of the new S4L Board because S4L plays such a vital role in helping our youth develop their confidence and self-esteem by making a way for them to have confidence that will last a lifetime through a beautiful smile. The youth we serve and assist are both deserving yet unable to afford that confident smile. S4L, along with Dr. Weatherby's team, will bridge the distance between need and treatment." - Carolyn F Graham, VP Relationship Manager, First Tennessee Bank.
If you or someone you know is interested in applying for a Smile for a Lifetime scholarship please Click Here for more information on qualifications and to download an application or call Dannis at 423.476.7561. If you live outside of Cleveland, Tennessee please visit http://www.s4l.org to locate a chapter near you.