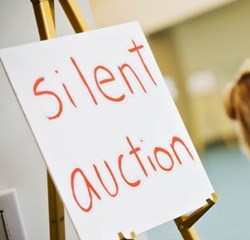 S4L continues to grow and 2013 was a big year, as we started a key national partnership with CASA—Court Appointed Special Advocates, who works with foster children, will be helping local chapters find qualified applicants.—Dr. Ron Redmond--Board President
Colorado Springs, CO (PRWEB) January 03, 2014
Ormco Corporation, a leading manufacturer and provider of advanced orthodontic technology and services, today announced it will host its fourth annual Damon Forum fundraiser, benefiting the Smile for a Lifetime Foundation (S4L), on Friday, Jan. 17th, 2014, from 6:30 p.m. to 11:00 p.m. MST. Running in conjunction with the 13th Annual Damon Forum—a practice-building conference that is designed specifically for orthodontists—fundraiser attendees will help fund S4L's core mission to provide free, quality orthodontic care to under-served children with financial challenges.
"S4L continues to grow and 2013 was a big year, as we started a key national partnership with CASA—Court Appointed Special Advocates who works with foster children will be helping local chapters S4L chapters find qualified applicants—while hitting the 1,200 patients treated milestone," said Dr. Ronald Redmond, national board president of S4L. "Last year, the Damon Forum fundraiser raised $100,000, and this year we hope to exceed that number as we look to capitalize on our 2013 successes and enhance the organization with new programs to help support our current chapters."
In addition to a dinner and dance, a Casino event will be hosted by Ormco, Smile for a Lifetime, i-CAT and TeleVox where attendees can learn how to gamble and sign-up to play with professional poker player Tom Schneider during the night. There will also be a Smilent Auction that will feature donated items such as an iPad mini; trips to destinations including Costa Rica, New York, and Napa, Calif.; and over 170K in donated products and services. Starting on Friday, Jan. 17th, 2014 after 6:00 p.m., auction items can be viewed online at bid602.com and all bidding can be done online via a smartphone or computer.
"Ormco is proud to support S4L, as every day we see through our doctor's eyes the life changing benefits a beautiful, straight smile brings to children," said Vicente Reynal, president of Ormco. "We are excited to host this year's fundraising event and play our part in contributing to a special cause that gives the gift of a smile to admirable children who do not have the opportunity to undergo orthodontic care without financial assistance."
As primary sponsor of S4L, Ormco provides free brackets and wires to the orthodontists who award and treat S4L scholarship recipients. In addition to hosting fundraising events, the company has donated more than $100,000 in products.
For more information about this year's Damon Forum fundraiser, please visit damonforum.com. Media interested in speaking with an Ormco spokesperson should contact Robin Dwyer at 619-234-0345 or ormco(at)formulapr(dot)com. Connect with Ormco on Facebook at http://www.facebook.com/DamonSystemBraces, http://www.facebook.com/insigniasmile or Twitter at @Ormco.
About Smile for a Lifetime Foundation
The mission of Smile for a Lifetime Foundation (S4L) is to create self-confidence, inspire hope and change the lives of children in their communities in a dramatic way. The gift of a smile can do all this for a deserving, under-served individual who, in turn, can use this gift to better themselves and their community. During treatment, many S4L local chapters also encourage scholarship recipients to participate in community service through a "pay it forward" program inspiring young people to participate in lifelong giving.
About Ormco
Ormco is dedicated to manufacturing innovative products that improve the clinician's opportunity to achieve excellent results in the least amount of time, in the fewest number of appointments, and with the greatest patient comfort. Distinguished products range from legacy twins Titanium Orthos™ and Mini-Twin™ to self-ligation with the Damon® System and new active Prodigy™ SL as well as Insignia™ Advanced Smile Design, a combination of 3-D software and an expansive menu of customized treatment options ranging from aligners, such as Insignia Clearguide™ Express, to fixed appliances. From personalized service to worldwide continuing education programs and marketing support, Ormco is committed to helping orthodontists achieve their clinical and practice management objectives. For more information, visit the Ormco website.