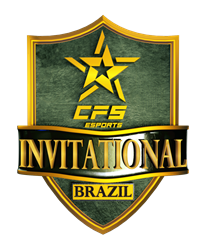 TORONTO (PRWEB) August 07, 2019
Smilegate Entertainment has officially announced the details for the CFS INVITATIONAL BRAZIL 2019 on August 5th, 2019.
The CFS INVITATIONAL BRAZIL 2019 will take place on October 12th, 2019 at the EXPO CENTER NORTE located in the city of Sao Paulo. The tournament will be held in conjunction with Brazil's largest gaming convention: Brasil Game Show 2019 (BGS 2019). Smilegate Entertainment will participate as the main sponsor and the CFS INVITATIONAL will take place at BGS' main stage.
It is the second time Brazil will host a global CROSSFIRE competition since 2015 and as one of the most prestigious tournaments to be held before CFS 2019, it will be filled with many attractions. The total prize pool for the tournament is $30,000 US Dollars and the event will be broadcasted live in English and Portuguese through Twitch & Youtube. The announcement regarding the teams who will participate will be made soon.
"The fact that this tournament will be held in Brazil, definitely has a special meaning since Brazil has always been one of our most enthusiastic supporters," said Brady Yeo, Head of CROSSFIRE esports in Smilegate Entertainment. "As the champion of last year's CFS, Brazil and its competitive scene have taken an important role within CROSSFIRE STARS and I want to assure all our fans in Brazil that we will continuously find ways to closely communicate with all of you."
For more details about the CFS INVITATIONAL BRAZIL 2019, please visit the official website. (https://www.crossfirestars.com)