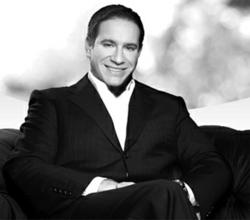 Beverly Hills, CA (PRWEB) July 05, 2013
A beautiful smile can boost self-confidence and help people at home, in their social interactions and even at work, according to smile studies. Discolorations, neglect, damage, decay and dental trauma can all affect how people feel about their smiles. Dr. Kevin Sands, DDS, is a skilled Beverly Hills smile makeover dentist who now offers extensive cosmetic dentistry treatments to design flawlessly confident, aesthetically pleasing smiles.
Beverly Hills smile make over expert, Dr. Sands, offers teeth whitening, dental bonding, indirect fillings, Invisalign, porcelain veneers, Lumineers, porcelain crowns and dental implants to help patients achieve healthier, more attractive smiles. The initial consultation with Dr. Sands will include a comprehensive smile analysis to identify dental health problems and areas of concern as well as ultimate smile goals.
Teeth whitening can eliminate stains and leave teeth whiter, brighter and more attractive than ever before. This procedure may be used on its own or together with other treatments to dramatically improve a smile. Dental bonding can be used to treat small areas of concern and is one of the fastest, most affordable cosmetic dentistry treatments available today. Indirect fillings and porcelain crowns may be used to treat larger areas of concern or teeth that have been damaged or severely decayed.
Lumineers and porcelain veneers can both be used to conceal multiple flaws from chips and gaps to discolorations and misshapen teeth. Invisalign is another popular treatment choice that provides subtle, comfortable orthodontic correction. Dr. Sands, expert in smile makeover in Beverly Hills, works with each patient to identify the best options for their smiles.
About Kevin Sands, DDS, Expert in Smile Makeover Beverly Hills
Dr. Kevin Sands is committed to helping his patients achieve healthier, more beautiful smiles through cosmetic dentistry. A premier expert in smile make overs in Beverly Hills, Dr. Kevin Sands has been featured in a number of magazines as well as on "Dr. 90210" and has trained with some of the world's leading cosmetic dentists. He completed his education at USC and at the Las Vegas Institute for Advanced Dental Studies for Advanced Anterior Aesthetic Dentistry. He is a member of the American Dental Association, the American Academy of Cosmetic Dentistry.
Contact
Dr. Kevin Sands, DDS
414 N Camden Drive. Suite 940
Beverly Hills, CA 90210
Phone: (310) 273-0111
Website: http://www.smilemakeoverbeverlyhills.com