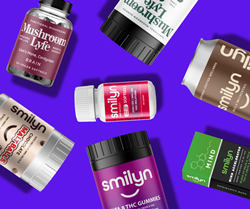 With Memorial Day marking the unofficial start of summer, we are excited to launch Memorial Day Madness. Stock up on your favorite products before it ends
CARLSBAD, Calif. (PRWEB) May 25, 2023
Looks like brands are dropping Memorial Day sales early this year –– and Smilyn Wellness is no exception. Want to get a head start before the mad rush? The leading CBD and Delta brand is kicking off one of the biggest deals of the year with 50 percent off sitewide. Sale runs 05.25.23 – 05.30.23. Use Code MAYMAD50.
The last weekend in May is primetime for massive discounts across a range of products, including CBD, gummies, vape disposables, vape cartridges, malt balls, space rings, mushrooms, and more.
"With Memorial Day marking the unofficial start of summer, we are excited to launch Memorial Day Madness. Stock up on your favorite products before it ends. Consumers should also take advantage of our partnership with Sezzle, which allows you to break your purchase into four easy payments," stated Howie Haber, General Manager of Smilyn Wellness.
Feature Item – Delta 8 Oral Strips
Smilyn has partnered with Tommy Hilfiger and Courier Labs to offer these tasty and revolutionary Delta 8 oral strips. Not only do oral strips offer fast-acting results, but they also deliver the perfect dose of Delta 8 and B12 in each strip.
Get tongue-tied with watermelon vibes in under 15 seconds. Each strip dissolves rapidly upon contact with your saliva to ensure better absorption of nanoparticles, while its active ingredients are directly released into the bloodstream for instant action.
Let's strip … under your tongue. Experience Delta 8 oral strips. (Strips are sold in 5-packs)
Memorial Day Madness
Smilyn is the king of Memorial Day sales –– and that's an undisputed fact. Memorial Day is a great opportunity to grab the products you've been eyeing. Don't settle for full price when you can snag the most coveted brand on the market for 50 percent off sitewide. Fill up your online cart and checkout while items are still in stock.
About Smilyn Wellness
Smilyn Wellness in California is a health and wellness brand simplifying the benefits of premium hemp extract. As innovators, we exist not only to help individuals look and feel amazing — but also smile throughout the adventures of life. Combining scientific data with health-based knowledge, Smilyn offers a portfolio of hemp-derived CBD, Delta, and mushroom products that are trustworthy, tasty, and geared towards an active lifestyle.