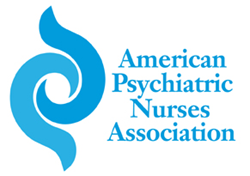 Research has shown that persons with mental illness and/or substance use disorders have a better chance of quitting smoking when they are provided access to evidence-based smoking interventions.
Falls Church, VA (PRWEB) February 12, 2014
On the 50th Anniversary of the Surgeon General's Report on Smoking and Health, the need to address the alarmingly high rate of tobacco use in persons with psychiatric-mental illness and/or substance use disorders is more pressing than ever. Nearly 36% of persons with mental illness smoke cigarettes, according to the United States Centers for Disease Control and Prevention (2013). (This is compared to about 21% of the general population.) Research has shown that persons with mental illness and/or substance use disorders have a better chance of quitting smoking when they are provided access to evidence-based smoking interventions.
The American Psychiatric Nurses Association is therefore supporting 14 psychiatric-mental health nurses in the implementation of smoking cessation initiatives as a part of its continued work to empower all nurses to prioritize and provide evidence-based tobacco interventions with the individuals they serve. These nurses represent both RN and APRN levels of practice and work in a variety of settings, including the VA, private practice, universities, and state hospitals.
"Addressing tobacco dependence is an important component of meeting the health needs of individuals with mental illness and substance use disorders," says APNA President Pat Cunningham, DNSc, APRN, BC. "APNA is excited to introduce this program and provide support to psychiatric mental health nurses' strategic efforts for smoking cessation with our clients."
The Virtual Nursing Academy of APNA Champions for Smoking Cessation, a new APNA initiative formed in partnership with the Smoking Cessation Leadership Center, will provide each of its 14 members with an honorarium of $1,000 and complimentary registration to the APNA 28th Annual Conference, October 22-25, 2014 in Indianapolis, Indiana. In addition, the recipients will collaborate and receive support throughout this year-long initiative in an online community led by Project Coordinator Daryl Sharp, PhD, PMHCNS-BC, NPP. In order to widen the reach of these interventions, the programs' strategies and evaluation results will be disseminated through APNA continuing education programs and publications.
The members of the Virtual Nursing Academy APNA Champions for Smoking Cessation are:

Marissa Abram, RN, CASAC-T
Phoenix House
Project Lights Out Phoenix House

Jennifer Armentrout, BSN, RN, PHN
Sharp Mesa Vista Hospital
Living Well

Suzan Blacher, MSN, RN, CARN, CCIT
Family Recovery Specialists
An Adolescent Tobacco Dependence Intervention and Cessation Program

Janick Bridges, RN, FNP-C
Healthcare for the Homeless- Houston
Stop Choking, Quit Smoking

Nicole Rozek-Brodrick, APRN, RN, NP, CNS, DNP
University of Colorado Colorado Springs School of Nursing
Teaching Tobacco Cessation to Undergraduate Nursing Students in a Psychiatric Clinical Rotation

Chicago Lakeshore Hospital
No Smoking! No Butts About It!

Constance Green, RN, MS, NPP
Suffolk County Community College
Let's Quit Together

Southeast Louisiana Veterans Healthcare System
The Importance of Tobacco Cessation Classes in Conjunction with Pharmacological Interventions

Broome County Mental Health
Smoking Cessation Program for Clients with Mental Illness

Patricia O'Brien, PhD, RN, PMHNP-BC
Long Island University School of Nursing
Patient Education Group on Smoking Cessation with Student Nurse and Staff Nurse Co-leaders

Chizimuzo Okoli, PhD, MSN, MPH, RN
University of Kentucky
Developing a Tailored Tobacco Treatment Program for Individuals with Schizophrenia

Leigh Powers, DNP, APRN, PMHNP-BC
East Tennessee State University
Educating Clinicians for Successful Implementation of a Tobacco Cessation Program

Joseph Schatz, MSN, CRNP, PHRN
ChesPenn Health Services
Smoking Cessation: Addressing the Unique Needs of Single Mothers in an Urban Community

Bridgette Vest, DNP, RN, PMHNP, GNP
Veterans Affairs Medical Center
Tobacco Cessation for Veterans
To learn more about these projects, please visit http://www.apna.org/VirtualNursingAcademy.
The American Psychiatric Nurses Association is a national professional membership organization committed to the specialty practice of psychiatric-mental health nursing and wellness promotion, prevention of mental health problems and the care and treatment of persons with psychiatric disorders. APNA's membership is inclusive of all psychiatric mental health registered nurses including associate degree, baccalaureate, advanced practice (comprised of clinical nurse specialists and psychiatric nurse practitioners), and nurse scientists and academicians (PhD). APNA serves as a resource for psychiatric mental health nurses to engage in networking, education, and the dissemination of research.
References:
Centers for Disease Control and Prevention. (2013). Adult smoking: Focusing on people with mental illness. CDC vital signs. Retrieved from http://www.cdc.gov/vitalsigns/SmokingAndMentalIllness/.