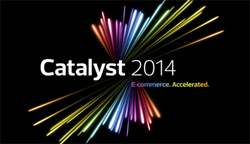 Speakers at this year's Catalyst Americas include senior executives from Amazon, eBay and Google.
Las Vegas, NV (PRWEB) March 11, 2014
SM Operators has announced that its co-founder Amin Harari will be a guest speaker at the 2014 ChannelAdvisor Catalyst Americas conference in Las Vegas, NV on March 11, 2014. As one of the fastest-growing eCommerce fulfillment companies in the United States, SM Operators is joining forces with ChannelAdvisor for Catalyst 2014. Channel Advisor is a leading provider of cloud-based eCommerce solutions that enable retailers and manufacturers to increase global sales.
Amin Harari is slated to give a workshop to more than 400 eCommerce industry executives. As industry experts on fulfillment, SM Operators is expected to give attendees an inside track on successful eCommerce fulfillment and how to deal with current industry trends and developments.
SM Operators' eCommerce-focused fulfillment systems have allowed small- and medium-sized online retailers to compete against larger industry leaders. "With a combination of low costs and nearly perfect order accuracy, SM Operators has really helped us grow. We are now one of the leaders in our segment, which is college- and fraternity-themed products," says Joe Hesketh, senior executive at DrBooms.com. "Without their expertise and low shipping rates we would not be able to offer the public the competitive prices that we do, and our customers would turn elsewhere," Hesketh continues.
ChannelAdvisor hosts Catalyst once a year for executives from eCommerce companies to stay at the forefront of developments in the industry. Catalyst provides attendees an inside access to eCommerce industry trends, best practices, and business networking opportunities. Attendees will benefit from workshops hosted by industry leading companies like SM Operators. Speakers at this year's Catalyst Americas include senior executives from Amazon, eBay and Google.
Catalyst attendees are going to be given a wealth of information from one of the fulfillment industries most knowledgeable executives in Amin Harari. Mr. Harari is expected to speak about the importance of best practices, how to reduce fulfillment costs, how to partner with the correct eCommerce third party logistics companies and how to leverage fulfillment to better compete with companies like Amazon and eBay.
About SM Operators
SM Operators is based in Chicago. It is a third-party logistics company that specializes in providing fulfillment services to eCommerce retailers. Their eCommerce-tailored logistics, order management, and warehousing services have allowed small- to medium-sized companies to better compete with industry giants like Amazon and eBay. To date they have shipped millions of packages for their ecommerce customers.
Contact
Pat McLaughlin
SM Operators
866-757-1377
press(at)smoperators(dot)com
http://www.SMOperators.com