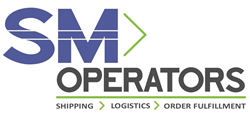 The demand for our FBA preparation and shipping solutions is beginning to rival that of the rest of our business.
Chicago, IL (PRWEB) July 22, 2014
The eCommerce logistics company SM Operators has announced the expansion of a Fulfillment By Amazon preparation and shipment dedicated facility. Fulfillment By Amazon (FBA for short) is the shipping service that Amazon offers its retail partners to ship their products out of Amazon distribution centers. With a significant increase in demand for FBA services, SM Operators has taken the step to acquire additional warehouse space to dedicate an entire facility to FBA preparation services. This expansion should allow SM Operators to provide more competitive services to eCommerce retailers searching for FBA preparation logistics solutions.
As an eCommerce third-party logistics (3PL) company, SM Operators has seen a significant increase in demand from prospective and current customers for FBA preparation services. "The demand for our FBA preparation and shipping solutions is beginning to rival that of the rest of our business," says David Pina, VP of Logistics Operations at SM Operators. "We are one of the few 3PLs that offer FBA prep services in the U.S. and this facility expansion is going to put us even further ahead of our competition. It will allow us to provide better and more cost-efficient services to our clients." Being centrally located in Chicago allows SM Operators to reach all of Amazon's distribution centers and FBA facilities across the U.S. at relatively low average transit times and freight charges.
When shipments are received at Amazon FBA facilities, they require specific requirements – such as labeling, poly-bagging and re-packaging. Since every product category has different requirements, there is a substantial amount of know-how and preparation work required in order to ship and deliver merchandise to Amazon's FBA facilities. SM Operators' new facility is to include automated machinery to label and poly-bag products, allowing SM Operators to do these tasks faster and at a lower cost for their clients.
As FBA is changing the B2C logistics landscape and SM Operators is embracing the increased demand for these solutions. "Our clients have the merchandise shipped directly to us from their suppliers. We then prep the products and ship them to FBA. This allows our clients to focus on what they do best, while allowing us to improve their FBA logistics operations," says Amin Harari, senior executive and co-founder at SM Operators.
Fulfillment By Amazon allows eCommerce retailers to ship their products to Amazon distribution centers to have Amazon handle their individual order shipments. If a particular product is at FBA, the product then becomes eligible for free shipping to Amazon Prime customers, making FBA an attractive option for companies selling through the Amazon platform. Many of these retailers still have a large portion of their inventory outside of FBA to service non-Prime customers on Amazon as well as other sales channels like their own website or eBay.
About SM Operators
SM Operators is a Chicago-based third party logistics (3PL) company that specializes in providing fulfillment services to ecommerce retailers. Their ecommerce-tailored logistics, order management, and warehousing services have allowed small- to medium-size companies to better compete with industry giants like Amazon and eBay. To date they have shipped millions of packages for their ecommerce clients.
Contact
Pat Mclaughlin
SM Operators
866-757-1377
press(at)smoperators(dot)com
http://www.SMOperators.com