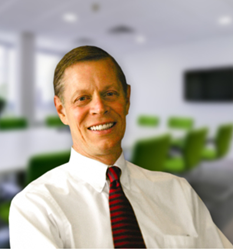 When we save tax money to add value within a business, we create more value for the wealth managers to invest.
Carmel, IN (PRWEB) July 27, 2017
​ Contrary to popular belief, venture solution providers are different from attorneys, accountants, and wealth managers. To illustrate their differences, James Smyth, Executive Director of Custom Structured Settlements, LLC, and Arthur Jensen, Senior Tax Director of Custom Structured Settlements, LLC, list the following three tips:
No. 1: Attorneys: Attorneys provide excellent legal advice and pros and cons. An attorney knows one's business and state law, and their job is to look out for the client's interest. Their advice and review of documents and concepts is critical.
"Using our unique VIP℠ Process, our venture business and transaction solutions require different thinking than an attorney," said Smyth. "We actively enhance wealth building and preservation, and our relationship as a third party gives us advantages to solve solutions that an attorney can see but can't solve."
No. 2: Accountants: One's accountant provides excellent accounting and tax advice. They know their client's business situation, health, and tax implications of various approaches, especially for return preparation and signoff.
"We work to satisfy accountant concerns to protect you," noted Jensen. "Venture solutions embed business purpose and differ from most accountants' thinking in the ways we can actively provide asset protection and faster value accumulation."
No. 3: Wealth managers. Most people are familiar with wealth managers. Wealth managers typically strive to extract money from the business to invest for diversification.
"A venture provider focuses on business profitability and exit. Since a business is most owners' single biggest engine for building value, and since keeping more money in the business enhances opportunities to sell with a better return on time, that's where we work," said Smyth. "When we save tax money to add value within a business, we create more value for the wealth managers to invest."
About Custom Structured Settlements, LLC
Custom Structured Settlements, LLC helps with structured settlements of taxable transactions. Its services ensure enormous tax savings, asset protection, wealth preservation and legacy planning. For more information, please call (317) 268-8880, or visit http://www.customstructuredsettlements.com. Custom Structured Settlements, LLC is located in the SePRO Tower, 11550 N. Meridian Street, Suite 125, Carmel, IN 46032.
About the NALA™
The NALA offers small and medium-sized businesses effective ways to reach customers through new media. As a single-agency source, the NALA helps businesses flourish in their local community. The NALA's mission is to promote a business' relevant and newsworthy events and achievements, both online and through traditional media. The information and content in this article are not in conjunction with the views of the NALA. For media inquiries, please call 805.650.6121, ext. 361.