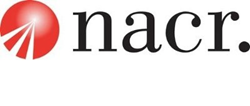 Clear and intelligible audio is mission critical in any meaningful customer engagement and should be considered much more than an add-on appliance.
Old Lyme, Conn. (PRWEB) February 25, 2015
Sennheiser, a leading provider of premium headset solutions, announces it has been awarded Preferred Partner Status from NACR, a global provider of best-in-class communications solutions and a major integration partner for industry-leading solutions from Avaya, Microsoft, Interactive Intelligence and Cisco.
This honor from NACR is indicative of the business community's shift toward more superior sound quality in contact center environments. Sennheiser, an international developer of high-performance audio equipment, celebrates its 70th anniversary this year, and is focused on delivering premium audio technologies to the global marketplace, including enterprise and call center environments.
"More and more organizations are beginning to understand the critical role that high quality audio can play in a call center environment," said Bill Whearty, vice president, sales and marketing, CC&O, Americas, Sennheiser Electronic Corp. "Clear and intelligible audio is mission critical in any meaningful customer engagement and should be considered much more than an add-on appliance. Our new MB Pro wireless call center solution, for example, sets a new industry standard for call centers, enabling associates to move freely around the office while still experiencing crystal clear audio."
NACR designates Preferred Partners according to a series of tiers, based on criteria such as national presence and regional support, ease of doing business, revenue, lead generation, parts support, technical training, and customer service. The program is designed to identify and acknowledge top channel partners, encouraging ongoing relationships with those companies for the purpose of proliferating the highest quality solutions among the NACR's end-customers.
NACR serves more than 5,500 customers ranging from small businesses to Fortune 100 and global enterprises. One of the largest global solution providers in the marketplace, NACR has been a long-time advocate of Sennheiser's unified communications headsets, which are deployed at some of the world's most prestigious enterprise installations. This includes the new D 10 Series of wireless DECT headsets, which offer extraordinary audio, noise cancellation and voice quaility for office environments utiziling either a desk phone or a PC-based softphone.
"Sennheiser is an enduring partner with a growing channel presence and a reputation for setting new standards of sound quality. This is key to creating a contact center solution that does justice to the great potential of unified communications," said Gerry Pearce, UC Practice Lead at NACR. "Together, Sennheiser and NACR help businesses make sound choices in their telecommunications investments. To that end, Sennheiser products are known for delivering unmatched, intelligible sound while providing seamless integration with the leading systems for unified communications and contact center."
As a NACR Preferred Partner, Sennheiser will be privy to support services such as marketing and business development support, to help communicate the benefits of Sennheiser's suite of high-performance headsets among NACR's customer base.
About Sennheiser
The Sennheiser Group based in Wedemark near Hanover, Germany, was founded in 1945 and has gone on to become a leading manufacturer of microphones, headphones and wireless transmission systems. Sales in 2013 totaled 590.4 million euros. Sennheiser employs more than 2,500 staff worldwide and operates plants in Germany, Ireland and the USA. The company has a worldwide network of subsidiaries in France, Great Britain, Belgium, the Netherlands, Switzerland and Liechtenstein, Germany, Denmark (Nordic), Russia, Hong Kong, India, Singapore, Japan, China, Australia and New Zealand, Canada, Mexico, and the USA. It also has long-established trading partners in other countries. Georg Neumann GmbH, Berlin, a maker of studio microphones and monitor speakers, and Sennheiser Communications A/S, a joint venture making headsets for PCs, offices and call centers, are also part of the Sennheiser Group.
About NACR
As a leading global provider of business communications solutions and services since 1993, NACR has been a trusted advisor to more than 40% of the Fortune 100 companies, helping them use technology to enhance the collaboration, contact center, and data communication experience. As part of ConvergeOne, we serve as a single source for consulting, implementation, project management, training, maintenance, and managed services that improve productivity, efficiency, and customer service. With a team of over 1,000 customer-focused and certified employees, we have consistently been recognized by our partners, suppliers, and customers for excellence. For more information, visit: http://www.nacr.com