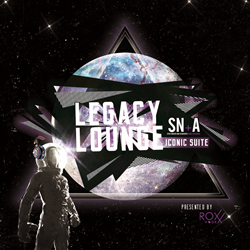 It has been a dream of mine to make a difference!
(PRWEB) August 19, 2015
Steve Nguyen & Associates ("SNA") will host their annual Legacy Lounge Iconic Suite 2015 presented by Roxx Vodka in honor of the Pre-MTV Video Music Awards on August 28th & 29th. The exclusive luxury suite will be held at the Kensington Ballroom of The London West Hollywood, from 10:00am – 6:00pm. SNA's U.S. and Global Team has hand selected the top leading brands and lifestyle products in apparel, accessories, cosmetics, high-end skincare, electronics, spirits, and food & beverages. The Legacy Lounge Iconic Suite will offer guests the opportunity to walk away with gifts and premium packages; while providing on-site indulgences such as a beauty spa and treatments. Attendees will get to enjoy the experience of sensational food and signature cocktails from the TASTINGS 2015 International Review of Spirits, Gold Award winning spirits brand, Roxx Vodka. Tastings gave Roxx Vodka a score of 92 Points, reviewing it as "Exceptional".
When Steve Nguyen, Founder of Steve Nguyen & Associates, launched his company he set out to make a difference in the world. At this year's suite, SNA will donate proceeds to a non-profit organization, It Gets Better Project. Additionally, the charity will be able to auction off a complete Steve Nguyen & Associates Legacy Lounge celebrity gift bag and the unique opportunity to connect with various celebrities in attendance.
"It has been a dream of mine to make a difference," says Steve Nguyen, Chairman and CEO of Steve Nguyen & Associates, Inc, "and now my absolute pleasure to be donating $5,000 in event space and thousands of dollars in products and services to this life-changing charity to auction. I love a party with a purpose!"
Celebrities who visit SNA's Legacy Lounge Iconic Suite will also have the opportunity to go home with an exclusive gift bag filled with the newest tech gadgets, ahead of market fashion accessories, health and fitness products, spirit(s) bottles, skincare lines, cosmetics, and other leading products.
SNA hosts three Legacy Lounge events annually in anticipation of major award shows in both film and music. Through our effective event-driven brand promotion, product placement and celebrity gifting event, the Legacy Lounge has successfully helped launch new brands, rehabilitate old products, and kept healthy brands ahead of the competition. The Legacy Lounge is a unique opportunity to network and forge personal connections with key talent and media to increase the brand awareness of a product and the company.
ABOUT STEVE NGUYEN & ASSOCIATES
Steve Nguyen & Associates (SNA) is an integrated 360° public relations, marketing, branded entertainment, prints & advertising, talent endorsements & seeding, and events & sponsorships media firm based in Beverly Hills, California. At it's heart, SNA represents talent, major brands and film & television properties ranging from music artists, pro-athletes and motion picture film & television actors; to major brands across fashion, beauty, skincare, fitness, retail, health, technology, and food & beverage. SNA develops comprehensive creative solutions to overcome complex marketing challenges by integrating trusted and proven methods with adaptive emerging techniques; such as innovative entertainment hooks, special event planning, robust media planning, live performances, experiential messaging and lifestyle public relations. Connect with Steve Nguyen & Associates on Twitter @SNA_PR, Instagram @SNA_PR, Facebook Facebook.com/SNAPublicRelations. For more information on Steve Nguyen & Associates visit sna-pr.com.
ABOUT IT GETS BETTER PROJECT
Founded in 2010 by Dan Savage and Terry Miller, the It Gets Better Project is a 501(c)(3) nonprofit organization that uses all forms of media and engagement to reach LGBT youth worldwide in order to provide critical support and hope that life indeed gets better. Through the organization's messages of hope, international resources and guidance, collaboration and mouthpiece in the media, the It Gets Better Project strives to continuously make life better for LGBT youth. To date, more than 60,000 inspirational videos have been uploaded in support of It Gets Better and the LGBT community, including support from President Obama and 500,000 others who have actively taken the pledge to spread It Gets Better's messages of hope and speak up against intolerance. The Project has expanded its support of LGBT youth on both a national and global scale, serving as a resource on policy and legal matters. The It Gets Better Project is resolute in its mission to make the lives of LGBT youth, simply put, better. Connect with the It Gets Better Project: @ItGetsBetter, Facebook.com/ItGetsBetterProject, YouTube.com/ItGetsBetterProject.
ABOUT ROXX VODKA
Roxx Vodka is the world's finest ultra premium vodka. Roxx had chosen Poland to produce their vodka because of its tradition of more than five centuries of master distillers. Roxx then took their unrivaled recipe and sought after the most fertile, ecological regions of southern Poland to harvest their four special grains: wheat, barley, rye and triticale. The converging of mountain ranges of the southern regions of Poland is also where Roxx's water source is derived. A filtration of reverse osmosis then subtracts any impurities the fresh spring water may contain. Roxx's state of the art distillery then carefully forms each bottle of premium vodka.
Follow Roxx Vodka on Twitter @RoxxVodka, become a Roxx Vodka fan on Facebook at Facebook.com/smoothroxxvodka and follow Roxx Vodka on Instagram.com/RoxxVodka. For more Roxx Vodka visit: RoxxVodka.com.
ABOUT THE LONDON WEST HOLLYWOOD
The London West Hollywood, a 226 open floor-plan suite hotel located at 1020 N. San Vicente Boulevard boasts the ideal location between the Hollywood Hills and Beverly Hills and captures the essence of both its namesake cities – worldly, sophisticated and with an incomparable energy. For more information on The London West Hollywood visit: thelondonwesthollywood.com.
Contact: Van Nguyen
van.nguyen@sna-la.com
(424) 335-4555
Contact: Stevie Ray Huffman
stevieray.huffman@sna-la.com
(424) 335-4555