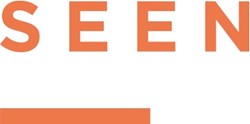 Columbus, Ohio (PRWEB) October 01, 2013
When Venueseen launched its first photo monitoring dashboard in 2012, the goal was to help brands identify and interact with the people shaping their business's story online – one photo at a time. When brands asked Venueseen to take their interactions with fans beyond likes and comments, they responded with Venueseen Campaigns, the first all-in-one management and CRM tool for running Instagram campaigns. Fast forward one year later and they've helped brands of all sizes, including the Indianapolis Motor Speedway, David's Bridal, Dodge Ram and Bath & Body Works, implement Instagram and Twitter photo campaigns.
Through working with these companies, they've learned that one of the biggest challenges for brands is effectively activating their campaigns. That's why today they're launching Snapfluence, a new influencer network that will connect brands with targeted, popular Instagram users who are already living the brand's lifestyle. In addition to launching Snapfluence, they're also changing their name to Seen to better reflect how their full suite of products gives brands the tools to run more strategic, effective photo campaigns. Here's a bit more about each:
Snapfluence
Until now, Instagram influencers have been a largely untapped network. It's hard enough to search Instagram, let alone identify the influencers who are genuinely excited about your brand and invite them to participate in a campaign. Snapfluence eliminates that problem, helping brands expand their campaign's reach and generate better results by connecting them with people who already love their product or service.

Beginning today, brands can go to Snapfluence.com or Seen's website to request more information about connecting with influencers. Influencers can go to Snapfluence.com to fill out an application to join.
Once an influencer is approved to be a part of the network, they'll be matched with a brand whose product or service aligns with their lifestyle and interests.
Snapfluence then offers two kinds of engagement: Brands can connect with influencers for a one-time campaign, or they can partner for long-term ambassador programs.
The benefit is twofold: For brands, Snapfluence takes the guesswork out of identifying the right people to connect with, providing an efficient and effective way to activate an Instagram campaign. At the same time, influencers have the opportunity to connect with the brands they genuinely love (Not to mention the potential for payment, free products and exposure!).
Seen
With Seen, brands can engage with their loyal fans in a personal, meaningful, and measureable way. From start to finish, Seen Campaigns, Insights and Influencers gives brands a full suite of tools to effectively launch user-generated photo campaigns on Instagram and Twitter:
Seen Campaigns lets brands tell their story visually through the eyes of their customers. Whether for a product launch, brand awareness campaign, or event, brand managers can use Seen photo and video campaigns on Instagram and Twitter to drive customer engagement.
The Seen Insights platform studies user-generated photos on Instagram to give brands meaningful data about their fans through hashtags. From product development feedback, to gaining a deeper understanding of brand perceptions, Insights gives brands access to valuable, actionable insights.
Seen Influencers uses Snapfluence to connect brands with targeted influencers to activate and amplify their campaign.
Ultimately, Seen helps brands connect their campaign strategies back to big picture marketing objectives that ladder up to overall company goals.
Social media shouldn't be about amassing likes or comments. It's time to move beyond that and embrace "real marketing" -- real content created by real fans providing real results. And that's what Seen and Snapfluence empower brands to accomplish.
How can Seen help you? Visit our website or Snapfluence.com to get started!
A version of this post originally appeared on Seen's blog.