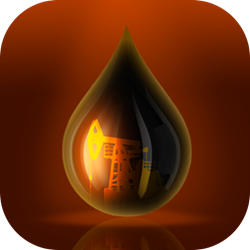 Rochester, NH (PRWEB) November 27, 2014
Snappii, a platform for rapid mobile app development enables users to design, build, and deliver feature-rich business apps in days versus months. Using Snappii's flexible WYSIWYG Visual Editor, users can build feature-rich enterprise mobile apps once and deploy across all major platforms including iOS, Android, and HTML5. In addition, since the platform does not require mobile coding skills, programmers and non-programmers can deliver apps quickly and easily, saving time and money. The platform also makes it easy to manage applications and make ongoing changes.
Today Snappii announces a featured app of the week – Oil and Gas Field Operations, that is used by Oil and Gas professionals all over the world. The app has been downloaded 10,000+ times and is running on hundreds of thousands of Smartphones and Tablets and is growing.
Snappii mobile business apps are presented in a lot of business industries. One of them is Oil and Gas industry. This industry involves job tasks tightly connected to safety, as performing inspections, detecting leaks and measuring oil and gas density requires accuracy in data capture.
One of best practices for Oil and Gas industry is Oil & Gas Field Operations mobile business app. This mobile app is designed to ensure the accurate and regular flow of information and streamline field operations by handling large amounts of collected data quickly and easily. Contractors, subcontractors, and other professionals working in the oil and gas field can utilize multiple mobile forms and calculators included into the app to performs inspections, make risk assessments, calculate density of oil and gas, measure dill pipe capacity, displacement and weight and more.
The app includes several mobile calculators that allow:

to estimate changes in the resistivity of an NaCl solution
to measure density of gas and oil under reservoir conditions
to estimate drill pipe capacity, weight and displacement
The Oil & Gas Field Operations is a feature rich, convenient and easy-to-use mobile app that will certainly help oil and gas professionals to improve accuracy on data collection.
Snappii offers a lot of business solutions that allow to collect critical data faster in the field (photo capture, audio and video recording, note taking, bar codes / QE codes, geo location and maps, date/time, weather, review documents, signatures, reporting); eliminate paper forms and replace them with mobile forms; improve safety and overall performance and more.
About Snappii:
Snappii offers a wide range of Industry specific Mobile Apps along with the Industry's most powerful Mobile App Platform on the market today. The Snappii Mobility Platform offers a unique approach to the rapid creation, deployment and management of enterprise-grade native mobile apps. It enables both non-programmers and programmers alike to create sophisticated feature-rich Mobile Apps once and then deploy them across all major mobile platforms including iOS, Android, and Web Apps without having to write a single line of code. These Apps can be easily and securely integrated with existing back-end systems. Snappii enables this rapid and agile development of Mobile Apps with our unique visual editor contained within the platform. The editor provides an ability to drag, drop, and configure virtually any functionality required for any Mobile App. The platform also has built-in capabilities to facilitate the deployment and management of the apps all from a single platform. It is this unique capability that allows business managers to move from app concept to deployment of Apps in 8 weeks or less.
For more information about Snappii:
Phone: 603-651-0066
Email: sales(at)Snappii(dot)com
http://www.Snappii.com