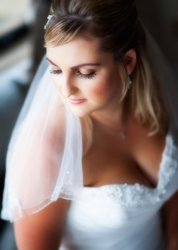 My primary concern is to make sure that my clients get exactly what they want on the day so I am always open to their suggestions and ideas
Bristol, UK (PRWEB) October 03, 2014
Snappycreation, a company founded by family and wedding photographer Emil Szkamelski, recently announced its decision to begin offering Wedding Photo Services to couples around Bristol and in the United Kingdom. Emil shoots in both color and black and white, ensuring that each timeless moment is captured perfectly for years to come.
For the past year, Emil has worked as a photographer—his style is an artistic mix of natural and photojournalism. Over these 12 months, he began to understand that many people consider their wedding day to be one of the most important days of their lives—and because of this, he believes that one of the most important parts of his work is to document fleeting moments and pay attention to the little details. Emil is experienced with making his clients feel comfortable in front of the camera and aims to make each day as stress-free as possible for his customers by communicating openly with them.
"My primary concern is to make sure that my clients get exactly what they want on the day so I am always open to their suggestions and ideas," said Emil in an article available on his website. "The most important thing is to be comfortable with the photographer that you choose—I'm here to talk, listen, and provide the highest standard for you on your special day."
In addition to capturing weddings, Emil also offers family and newborn photo sessions. These types of photos are usually taken within the comfort of the client's own home. Since Emil only books one newborn photo session per week, he encourages clients to contact him immediately to make a photo appointment.
Individuals interested in learning more about Emil and his wedding services can visit the photographer's company's website for additional information. Clients are also welcome to follow Emil's blog—where he uploads recent photoshoots—or subscribe to him on Twitter, Facebook, and RSS Feed to keep up-to-date with his work.
About Snappycreation:
One year ago, Emil Szkamelski, a wedding and family photographer whose biggest passion in life is his trade, founded Snappycreation. Apart from his wedding photography, Emil also offers family portrait, pregnancy and newborn photo shoots to his clients. Emil's studio is based in Bristol. For more information, please visit http://www.snappycreation.com