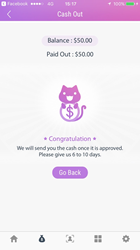 "The ability to easily tag products in photos will provide an new income source for the user but also another promotional path for ecommerce retailers" says CEO and founder Masa Hatano
San Francisco, California (PRWEB) January 11, 2017
Today, we announce the US debut of Snaptique an app which helps people find products within user's photos. Snaptique offers a unique way to earn cash by uploading your tagged photos. The app allows people to tag products with active ecommerce links and share them with friends and public. This technology takes advantage of an everyday occurrence in social media - self affirmation. Registered users can share their photos of themselves with products they love either on Snaptique's timeline or share them on facebook or twitter.
Snaptique is run by Masaaki Hatano (Masa) who looks to change the ecommerce landscape with Snaptique. "The ability to easily tag products in photos will provide an new income source for the user but also another promotional path for ecommerce retailers," says CEO and founder Masa Hatano.
Snaptique's business model is hinged on a win-win relationship with major ecommerce platforms like Amazon, Ebay, and many others where a good percentage of the affiliate revenue is passed on to the user. By converting the tagged photo into an affiliate link, users are paid monthly based on the sales generated by their social reach.
The team at Snaptique invites people to sign-up to their product or journalists to demo Snaptique's unique platform. For a limited time, users will be rewarded for their first posting. A link to Snaptique's press kit is available here (http://bit.ly/SnaptiqueEPK) where you can find product snapshots, founder bios and product videos. Snaptique is available today at the iTunes App store (snaptique.net) and coming to Android Play Store in 2017.
About Snaptique
Snaptique is a privately held US company venturing to make the world a better place by providing fun and easy services to the global population. Snaptique's first product allows people to use their photos of products to earn money just by sharing them with friends and followers. Snaptique is run by Masa Hatano who has ecommerce and venture capital experience. For more information visit, snaptique.net