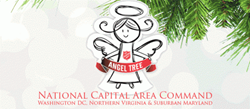 (PRWEB) December 18, 2014
Each year, there are many children who do not receive Christmas gifts or have winter necessities because their families are struggling financially. According to The Salvation Army, over 6,000 families will apply for emergency holiday help throughout September and October in hope of receiving toys, clothes, or other items to make Christmas happen.
"SnobSwap is proud to be part of The Salvation Army's Angel Tree Program, to help ensure children have a wonderful holiday season with their families," says Emily Dang, CMO and Co-Founder of SnobSwap.
SnobSwap has adopted a number of children through Angel Tree, and is giving them their most wanted present from their Christmas wish lists. "Having a philanthropic mission is near and dear to our hearts. The gifts on our adopted children's wish list included Legos, Spiderman scooter, and Ninja Turtle Layer. We hope these gifts bring the children some joy," says Elise Whang, CEO and Co-Founder of SnobSwap.
In the past, SnobSwap has donated a portion of sales to The One Fund Boston and Susan G. Komen.
SnobSwap is also donating a percentage of sales from a select collection of inventory, which includes popular Gucci handbags, Burberry scarves, and Christian Louboutin pumps, to The Salvation Army. Shop the collection here.
ABOUT SNOBSWAP
SnobSwap is the premier online platform to sell and shop pre-owned designer clothing, handbags, shoes and accessories. SnobSwap is the only online marketplace that hand-selects the best consignment stores to sell online.
ABOUT ANGEL TREE
Angel Tree is a holiday assistance program in which an individual sponsor or group sponsor purchases new clothing and toys for deserving children in Washington, DC. The Salvation Army's Angel Tree Program has been running for over 30 years.