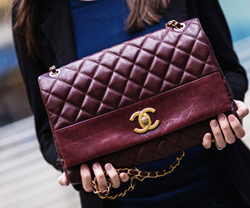 (PRWEB) January 29, 2015
SnobSwap.com, the leading online marketplace to shop the nation's best designer consignment boutiques, is offering tips for people who are entering the consignment shopping experience.
The resale industry for fashion is a $19 billion dollar global industry. Currently, resale stores are more popular than outlet stores. The resale industry is poised to grow significantly as 44% of millennials think about resale value prior to purchasing items according to Forbes.
As there will be an influx of both sellers and buyers to the consignment market, the SnobSwap team of consignment experts recommends these tips on how to shop consignment.
Consignment shopping is all about getting quality pieces at a bargain. The key to success is doing proper research beforehand and having an idea of what it is you are looking for. If unsure about what to buy, get a classic piece or something from a heritage brand, such as Chanel, Hermès, or Louis Vuitton. These brands have high resale value, so these pieces will have a high resale value down the line. SnobSwap just received a large influx of new arrivals from Chanel this week, a brand that retains value and sometimes appreciates depending on the model.
Hesitant shoppers may worry about two things: outdated fashion, and that it is has been worn. These are two minor issues. The fashion trend cycle is traditionally 20 years, and it is only getting shorter. This means that buying vintage will help stay ahead of the curve. Juxtapose a new find with current pieces to refresh your style.
Seasoned consignment shoppers appreciate pieces that have a history. Each piece has a story, and it only makes them more unique. The savings, thrill of the hunt and benefits of recycling from consignment shopping far outweigh buying retail at full price
Shop the top consignment boutiques in the nation here.
ABOUT SNOBSWAP
SnobSwap is the premier online platform to sell and shop pre-owned designer clothing, handbags, shoes and accessories. SnobSwap is the only online marketplace that hand-selects the best consignment stores and professional sellers.