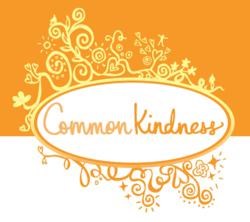 No child should go hungry. After all the inspiration Jamaica had provided me, I feel compelled to create a program to give back to the community.
San Francisco, CA (PRWEB) October 08, 2013
Today, Snoop Lion (aka Snoop Dogg), Reed's Ginger Brew and CommonKindness.com officially launch their "Kindness Coupon" campaign by offering consumers a $1 off coupon of Reed's Ginger Brew beverages to help generate awareness and funds for Mind Gardens. (Direct link to coupon: http://www.commonkindness.com/coupon/perm/id/1738.) For each coupon redeemed, CommonKindess will donate 20% of revenue to Mind Gardens or a non-profit organization of the consumer's choice. The Reed's Ginger Brew coupon can be found on http://www.CommonKindness.com. All parties are working together to help fuel Mind Gardens with the resources necessary to create funding to produce sustainable gardens throughout the United States. The "Kindness Coupon" campaign will run until the end of 2013.
Snoop Lion founded Mind Gardens in 2012, with full support from Reed's Ginger Brew, a premier natural beverage company, to help impoverished communities of Jamaica build sustainable organic gardens. Upon traveling through the "food desert" communities of Kingston, Snoop was deeply affected by the lack of healthy foods available to the children and the community. He became determined to make a difference. "No child should go hungry. After all the inspiration Jamaica had provided me, I feel compelled to create a program to give back to the community," says Snoop Lion.
Mind Gardens kicked-off in Kingston, Jamaica, bringing the community proper tools and resources to cultivate their own nutritional alternatives, not only to encourage healthy bodies, but also healthy minds. Based on the tremendous success of the project in Jamaica, Snoop and Reed's Ginger Brew has brought the project to the U.S. with the same vision - plant a seed, grow a garden, and change a life. Mind Gardens is currently partnering with four community gardens in Southern California.
Reed's Ginger Brew is a strong supporter of Mind Gardens, due to their similar Jamaican influence and healthy values. Reed's currently contributes a percentage of Reed's Ginger Brew sales to the Mind Gardens initiative.
"Reed's Ginger Brew has been supporting Snoop since he launched his Mind Gardens initiative in Jamaica. We are so pleased to bring the message of healthy living to inter-city high-risk youth communities in the United States through this program with CommonKindness," says Chris Reed, CEO of Reed's Inc. "We are even more excited to support these initiatives by providing the tools necessary for people to live better, healthier lives."
"Mind Gardens addresses so many important issues like poverty, food accessibility, environment, education, obesity, nutrition, and neighborhoods," says Sarah Schloemer, President of CommonKindness. "It is an honor to be working with Reed's Ginger Brew and Snoop Lion to make this happen."
I'm excited for Mind Gardens to take root in the Untied States," said Snoop Lion. "Building a garden in my hometown was very important to me and the success of this initiative has given me great hope for what we can all achieve when we work together."
About Snoop Lion
Snoop Lion aka Snoop Dogg is a multi-platinum artist and entertainment icon. With over 20 years in the industry, Snoop's ability to stay at the forefront of popular culture and new technology through hit records, brand partnerships, innovative digital strategies, philanthropy and more has resulted in unwavering relevance. Snoop spent a significant amount of time in Jamaica recording his upcoming new reggae-influenced album, REINCARNATED, which was also documented with a film of the same name. An official selection of the critically acclaimed Toronto International Film Festival, the highly anticipated VICE Films/Snoopadelic Films release, REINCARNATED, chronicles his illustrious career dating back to his beginnings and leading up to his spiritual awakening as Snoop Lion. REINCARNATED, the film, hit select theaters nationwide this past spring and his recent album released in April 2013. For more information, visit http://www.snooplion.com. Media contact: Kristen Tambara (323) 928-5005, kristen(at)cashmereagency(dot)com.
About Reed's, Inc.
Reed's, Inc. makes the top-selling natural sodas in the natural foods industry sold in over 13,000 natural food markets and supermarkets nationwide. Its six award-winning non-alcoholic Ginger Brews are unique in the beverage industry, being brewed, not manufactured and using fresh ginger, spices and fruits in a brewing process that predates commercial soft drinks. The company owns the top-selling root beer line in natural foods, the Virgil's Root Beer product line, and a top-selling cola line in natural foods, the China Cola product line. In 2012, the Company launched Reed's Culture Club Kombucha line of organic live beverages. Other product lines include: Reed's Ginger Candies and Reed's Ginger Ice Creams. In 2009, Reed's started producing private label natural beverages for select national chains. Reed's products are sold through specialty gourmet and natural food stores, mainstream supermarket chains, retail stores and restaurants nationwide, and in Canada, as well as through private label relationships with major supermarket chains. For more information about Reed's, please visit the company's website at: http://www.reedsinc.com or call 800-99-REEDS.
About CommonKindness
CommonKindness is the new free grocery coupon website that operates on the principle of kindness and benefits consumers, nonprofit organizations, and brands. CommonKindness is revolutionizing the online coupon industry by eliminating coupon loading and change costs, charging brands only for coupons redeemed, and giving 20 percent of revenues to nonprofit organizations of the shopper's choice. For more information on CommonKindness, please visit the website at: http://www.commonkindness.com.