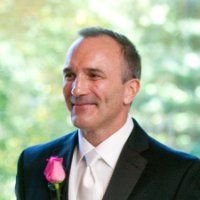 'We couldn't have a better sales leader than Mark Laich to grow our business and fulfill our vision to help consumers and businesses to reclaim their privacy,' said Gary Miliefsky, CEO of SnoopWall.
Nashua, NH & Boston, MA (PRWEB) March 25, 2014
SnoopWall (http://www.snoopwall.com) the world's first counterveillance security software company, today announced that Mark Laich, an industry sales veteran and seasoned executive of mobile, consumer electronics and telecommunications solutions is joining the company as Vice President of Sales. "Counterveillance" is powerful, new software that helps prevent cyber-intrusion, unauthorized spying, snooping and stealing personal and/or corporate information. While anti-virus and firewall software products provide a degree of protection, cyber crooks and snoops can easily access smartphones & mobile devices through open data ports – like WiFi or Bluetooth - and embed nasty new malware/spyware hidden in "trusted" Apps.
"I'm really excited to be joining a world class team to help spread the adoption of one of the most advanced patent-pending security and privacy solutions I've ever seen," said Mark Laich, VP of Sales. "There is growing concern over various governments spying on individuals, as well as the exponential growth in identity theft through new malware on smartphones and other devices. I don't think I could be joining SnoopWall at a better time, since the mobile industry has begun to implement first generation solutions like fingerprint sensing; SnoopWall will complement those solutions to provide consumers with comprehensive privacy and security protection. The Huffington Post was correct when they said that 2014 will be "The Year of Counterveillance."
"Having someone who's been personally responsible for generating nearly a half-a-billion (USD) in revenues in the embedded technology and OEM integration for the mobile, consumer electronics (CE) and telco markets, we couldn't have a better sales leader than Mark Laich to grow our business and fulfill our vision to help consumers, businesses and government agencies to reclaim their privacy and stop spying, snooping and stealing from our computers, tablets and smartphones," said Gary Miliefsky, CEO of SnoopWall.
SnoopWall's counterveillance software flags and prevents cyber security threats and also functions as a "port authority": detecting and blocking remote control, spying and eavesdropping through attempted intrusions into cameras, webcams, microphones, GPS, USB, other ports of entry on computers, smartphones, tablets, and other mobile devices (running on the Google Android, Microsoft Windows, and Apple iOS platforms).
About SnoopWall
SnoopWall is the world's first counterveillance software company focused on helping consumers and enterprises protect their privacy on all of their computing devices including smartphones, tablets, and laptops. SnoopWall augments endpoint security (antivirus, firewall, intrusion prevention) through patent-pending technology that detects and blocks all remote control, eavesdropping and spying and, while preventing data leakage and increasing device battery life/performance. SnoopWall's software is proudly made in the U.S.A. Visit snoopwall.com and follow us on Twitter: @SnoopWallSecure.
All product and company names herein may be trademarks of their registered owners.
Media Contact
Patrick Rafter, Vice President of Marketing, E: pr(at)snoopwall(dotcom) M: 617-901-2697