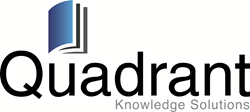 It's recognition like this that makes it all worth while.
Nashua, NH (PRWEB) August 22, 2016
SnoopWall, the World's First Breach Prevention Company, on the heels of being named in the Top 100 of Cybersecurity Ventures' annual Cybersecurity 500 list, has been recognized by Quadrant Knowledge Solutions research analyst firm as a Technology Leader in the Network Access Control (NAC) market, as summarized in this knowledge brief: https://www.snoopwall.com/NACReport.pdf
Gary S. Miliefsky, CEO of SnoopWall states, "When your team works so hard and passionately to develop the most innovative NAC and BYOD solutions so we can help customers prevent breaches and finally get one step ahead of the next threat, it's recognition like this that makes it all worth while."
According to the report, the Network Access Control (NAC) market is expected to grow significantly with a compound annual growth rate (CAGR) of 31.5% by 2020.
"We're very impressed to see SnoopWall's NetSHIELD innovations such as agentless quarantine and malware pre-cognition to protect against malicious insiders, rogue devices and the latest ransomware. In addition, their ability to do this in a tiny Nano appliance opens breach prevention solutions to smaller to medium sized businesses who would not otherwise have an affordable solution to protect themselves behind their easily exploitable firewalls and antivirus software," said Piyush Dewangan, Research Manager, Quadrant Knowledge Solutions.
About SnoopWall
SnoopWall is the world's first breach prevention security company delivering a suite of network, mobile and app security products as well as cloud-based services protecting all computing devices from prying eyes and new threats through patented counterveillance cloaking technology. SnoopWall secures mission critical and highly valuable confidential information behind firewalls with our award winning patented NetSHIELD appliances and with WinSHIELD on windows and MobileSHIELD on Google Android and Apple iOS mobile devices with next generation technology that detects and blocks all remote control, eavesdropping and spying. SnoopWall's software products and hardware appliances are all proudly made in the U.S.A. Visit us at http://www.snoopwall.com and follow us on Twitter: @SnoopWallSecure.
Learn more about our cybersecurity expert CEO at http://www.snoopwall.com/media/
For CEO interviews and Press Inquiries Contact:
Brittany Thomas
News & Experts
727-443-7115 Ext: 221
Email: brittany(at)newsandexperts(dot)com
About Quadrant Knowledge Solutions
Quadrant Knowledge Solutions is a global advisory and consulting firm focused on helping clients in achieving business transformation goals with Strategic Business, and Growth advisory services. At Quadrant Knowledge Solutions, our vision is to become an integral part of our client's business as strategic knowledge partner. Our research and consulting deliverable is designed to provide comprehensive information and strategic insights for helping clients formulate growth strategies to survive and thrive in ever-changing business environment. For more available research, please visit http://quadrant-solutions.com/market-research/
For more information:
35 Village Road, Suite 100, Middleton
Massachusetts 01949 United States
P: (+1) 978-605-1066
Email: info(at)quadrant-solutions(dot)com