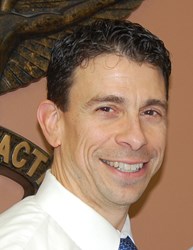 'Working out all year long will ensure that you're ready to tackle snow shoveling with less risk of injury,' Dr. Michael Cocilovo.
New City, New York (PRWEB) January 24, 2014
Winter is in high gear in the Northeast and when it's cold, snow is usually in the forecast which means shoveling is in most people's future. Knowing a few simple snow shoveling tips ahead of time can help reduce the risk of back injury as well as other injuries that can occur as a result. Dr. Michael Cocilovo of New City Chiropractic Center in Rockland County offers tips for reducing a variety of injuries and additional information can be found at http://www.newcitychiropractic.com.
1. Stay prepared- Don't wait until we get that first blizzard before you pick up a weight. Keep up with your exercise program to maintain good muscle tone all year long.
2. Warm up- So many of us rush out to shovel our cars and driveways 10 minutes before we are leaving for work when our muscles are still cold. Think ahead – get up an hour earlier to give yourself time to warm up sufficiently and to stretch your muscles before the vigorous activity that you have in store for them.
3. Don't overdress- Baby- I know it's cold outside- but shoveling snow is a highly aerobic activity and if you are bundled up too much- you will definitely overheat. So dress in layers that you can remove as you begin to warm up.
4. Shovel with your legs- Shoveling should be a leg and buttocks exercise, not a back straining activity. So Push the snow straight ahead of you and bend with your knees and lift with your legs- not your back. Try to avoid sharp twisting or turning motions and lastly, walk the snow to your pile- don't throw it!
5. Be the Tortoise not the Hare- Shoveling shouldn't be a race so take frequent breaks, rest between shovels, and drink plenty of water to stay hydrated. Remember that a fatigued body is much more likely to get injured.
6. Watch your footing- Remember that there is often ice underneath that snow- so make sure to wear proper boots with good grips to avoid slipping and falling.
7. No Hot Toddies- Keep in mind that nicotine and alcohol are vasoconstrictors and therefore avoid smoking and drinking while shoveling snow as they can lead to heart attacks.
8. Be Smart- If you start to experience any chest pain, shortness of breath, anxiety, or extreme tiredness- stop all activity and go inside immediately and seek professional care if symptoms persist.
9. Job Well Done- After you are back inside, make sure to ease those sore muscles with an ice pack for 20 minutes , followed by a nice warm bath or shower an hour later. If soreness continues- call your chiropractor for more advice on how to relax those tired muscles.
For more information on this topic- feel free to contact Dr. Cocilovo at 845-634-8877 or visit his website at http://www.newcitychiropractic.com. Dr. Michael Cocilovo has been practicing chiropractic in Rockland County for over 25 years and is the Director of New City Chiropractic Center. A Certified Sports Team Physician, Dr. Cocilovo is also one of a select group of chiropractors who is certified to perform Manipulation Under Anesthesia (MUA). He is a long-time member of the New York State Chiropractic Association and is Past President of the Rockland County Chapter of the American Chiropractic Association. He chose chiropractic because of its holistic approach to patient wellness.