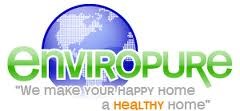 Enviropure provides environmentally friendly home and office cleaning and is Ottawa's #1 Choice for the Green Clean.
Ottawa, CA (PRWEB) November 05, 2013
Ottawa snow removal now provided by Enviropure.
Many people try to clear snow from their driveways themselves and end up frustrated, sore, and dreadful of the next inevitable snow storm.
Enviropure offers a one time fee for unlimited snow removal service for residential customers. This is the best way to go – one price for an unlimited number of snow storms.
Enviropure uses snow plows with a plastic covered edge to protect damage to asphalt and concrete driveways and they dispatch their drivers as soon as there is a 5cm accumulation snow fall. They offer the option to hand shovel walkways and sidewalks for an extra charge. They also offer 24-hour emergency snow plowing service.
Ottawa residents know all too well what happens when they let snow accumulate on their driveways even one time. The snow gets packed down, then melts and refreezes, making it almost impossible to remove until spring. This causes damage to the concrete and creates a hazardous situation. This is why it is so important to have a competent snow removal service ready to go before the first snow flies. Enviropure is that service.
People may expect to pay thousands of dollars a year for this service, and are shocked to find out Enviropure will do residential driveways for as low as $325 per season. Hand shoveling of sidewalks is extra, but Enviropure even offers that service for a fantastic rate. Shoveling sidewalks is not only a good idea, but is the law when it comes to public sidewalks. Commercial customers should call for a quote for low prices as well.
Enviropure provides snow removal and also does a full range of cleaning services – including carpet cleaning, tile and grout, furniture cleaning, duct cleaning and more.
Enviropure has recently teamed up with a local contractor and offers citizens of Ottawa and the outlying areas, granite installation, and renovation services. Also, remember – Enviropure specializes in disaster cleanup and sanitation of hoarding situations.
Read Other Enviropure News:
Enviropure: Ottawa's Premier Cleaning Service Offers Referral Program
Other Services in Ottawa provided by Enviropure:
Home Cleaning, Carpet Cleaning, Upholstery Cleaning, Allergy and Asthma Control, Home Renovations, Granite Countertops, Post Construction Cleaning, Tile and Grout Cleaning, Commercial Cleaning, Mattress Cleaning, Area Rug Cleaning, Stain,Spot and Odor Removal, Hoarding Cleanup, Duct Cleaning, Equipment Rental, Lawn Care, Personal Support Services in Ottawa and the surrounding areas.