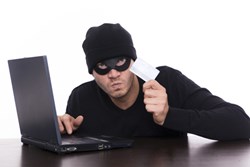 Being mindful of what you post on social media could prove to keep your and your home safe while traveling or just out for the evening.
Atlanta, Georgia (PRWEB) December 29, 2013
It's quickly becoming common knowledge—social media is one of the ways many burglars and criminals find their targets. After all, where else could a criminal find so much other personal information about a person than they can on their social media accounts? The security team at SecuritySystemReviews.com, a site that reviews and ranks the best home security systems, has created a list of social media tips to help people deter would-be burglars.
Security System Reviews is a fully independent source of home security information, news, updates and tips.
1. The very best thing a person can do with regard to social media and their security is to be aware of their own privacy settings. Many people either don't realize they don't have specific privacy settings in place, or they don't realize they have to be updated frequently, to keep up with the changing policies of social media sites.
2. It's not just a person's profile that needs to be secure—tags enacted by friends on sites like Facebook can also create a security risk. Regardless of how secure a user's profile is, their friend may still be able to put them in posts or photos that expose their whereabouts and personal information.
3. It's advised that social media users keep their friend lists limited to people they actually know. It can be tempting (and ego boost) to collect friends, but each friend on a social media site is just one more person with access to personal information.
4. Facebook is one social media site that allows users to classify their friends as "Close Friends" which means they can restrict information going out to particular friends.
5. While most top home security systems provide extensive protection from a burglar, it may not be enough if a homeowner has advertised he or she will be away on vacation for a week. The burglar may realize they police will respond to the alarm, but they may still have enough time to get away with a few valuables. It may be worthwhile to rethink social media altogether, or at least to avoid things like Check In's and photos. There are other ways to send out this information, such as email or text message, and there's a reduction in the risks associated with these other types of communication.
About SecuritySystemReviews.com
Throughout the country, for residents of every state, SecuritySystemReviews.com provides in-depth information about home security companies and equipment. From Connecticut security systems to Oregon security systems, it's all covered on Security System Reviews, which is an unbiased, independent site. In addition to reviews and rankings, consumers can use the site to access valuable discount codes and coupons for the purchase of security equipment and services.