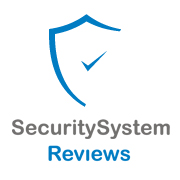 Social media is a great resource, although many users do not realize the risk it puts them at when they post personal information on various sites for anyone to see.
San Diego, CA (PRWEB) August 28, 2013
Millions of people around the globe use social media everyday—primarily sites like Facebook, Twitter, LinkedIn and Instagram. Unfortunately, with such prevalent use, comes the potential for abuse. Many people post their daily activities to the world with their social media account, without even realizing they're putting themselves and their families at a significant risk. The security and safety professionals at SecuritySystemReviews.com, created a list of things to avoid when using social media. SecuritySystemReviews.com is an independent security system review site.
1. Never post a physical address on social media. It may seem silly, after all, addresses can be found on various websites and even in the phone book, but posting an address on a social media profile makes that person an easy target, which is exactly what most criminals are looking for.
2. Don't post vacation or travel plans. Even if you've taken the effort of installing a security system, you're negating that by posting if and when you'll be away. This gives criminals the prime opportunity to target a home, and they can even time how much time they'll have before the police arrive, if a security system is activated.
3. Refrain from including a child's school information on a social media site. Many parents may unknowingly post information, such as where a child attends school, or when they'll be taking their children to certain activities, but this can give predators insight into where a child will be located, making them an easy target.
4. Avoid the temptation to post negative comments about coworkers or a job in general. Even if a social media user has their privacy settings up to par, it's still possible for the people being posted about to discover these comments. This can not only destroy a current work environment, but could also discourage future employers from hiring that person because of their negativity.
5. Never post illegal activity online. This could include pictures of underage drinking, drug use, or anything that's against the law. The material posted on social media sites can be used in the future for legal cases by lawyers.
6. Don't "check-in" at locations. Most social media sites allow users to check-in at various locations, but this provides thieves and criminals the perfect opportunity to find out that someone is away from home, and in many cases how long they'll be gone. For example, if someone checks-in at a local restaurant, a criminal can estimate how long they'll be gone for an average meal, and in many cases the time they left their home because of timestamps on social media sites.
About SecuritySystemreviews.com
SecuritySystemReviews.com is an independent home security site that provides in-depth secret shopper reviews of the top companies in the country as well as security system prices for these companies, such as the cost of ADT, and the cost of Vivint.