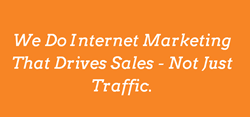 Do social signals still impact search engine rankings?
Seattle, Washington (PRWEB) April 21, 2014
A guest post released on Fannit.com by Daniel Threlfall exposes the dirty secret of social media and the SEO stratgies of Google rankings.
The article explains that in 2010, Google confirmed that social media signals, such as Facebook likes, shares, Tweets, and other social signals, contributed to Google's ranking algorithms.
On January 22, 2014, however, Matt Cutts of Google released a video in which he stated that Google "does not currently have any signals [like that] in our web search ranking algorithms."
What does this mean for SEO marketing? Fannit has an answer for that too.
"In spite of the destruction of our dreams of social success," the article says, "I want to encourage businesses to keep working hard at social. It's still important, even if the algorithm doesn't notice all the hard work being put into it. Social is not a wasted endeavor. It's critical to online success."
The article goes on to explain that while social signals may not achieve prior expectations and all that marketers desire, it's still worthwhile. First, the article advises, the content on social pages is indexed and returned in search results. Second, social networks function as search engines. And third, social has an audience—a massive audience—that is separate from search.
As Fannit explains each of these points in detail, two key points come across loud and clear;
1. A person's number of social followers and engagement has zero impact on their search rankings.
The bit of encouragement:
2. A person's social media efforts are really important. Keep at it.
About Fannit
Fannit.com is a full service internet marketing agency that helps companies increase their online presence through engaging and well placed content. They service Seattle area and U.S. based companies with content development, SEO, PPC, E-mail, Press Release, and Conversion Rate Optimization.
Fannit
2911 Hewitt Ave
Everett WA 98201
425-359-7989