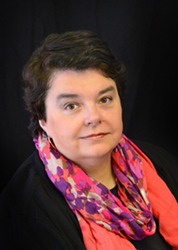 I don't think people realize how negatively social media can impact a case.
St. Louis, MO (PRWEB) October 14, 2014
This September, a Staten Island man who served papers to a difficult ex-wife through Facebook. Though this has some potential divorcees excited, Carla Zolman, St Louis Family Law Attorney at Law at Zolman Law Firm, is reminding clients that social media is a double-edged sword.
"I don't think people realize how negatively social media can impact a case," Zolman said. "They want to share with friends, but it also goes out to lots of people who may not necessarily be on their side anymore."
The groundbreaking court ruling issued by Staten Island Support Magistrate Gregory Gliedman on Sept. 12 (#:28088 Docket #: F-00787-13/14B) allowed Noel Biscocho to use less traditional means to serve official papers to his ex-wife Anna Maria Antigua.
Bischocho wanted to notify Antigua that he wanted to cancel his court-ordered $440-a-month child support after their son turned 21, but physical papers were unable to reach her. Antigua moved without leaving a forwarding address, and neither Biscocho's son or 22-year-old daughter returned his calls. He couldn't even find any of them with a Google search.
However, Antigua was active on social media, and had even liked photos posted by Biscocho's current wife as recently as July. Since serving the papers in person was too impractical, Gliedman allowed Biscocho to serve the papers over Facebook in the first ruling of its kind in the US.
While Facebook worked out well for Biscocho, Zolman warned that when it comes to divorce, social media can work against you as well.
"People are also announcing that they're soon to serve someone on social media and it tips them off then makes them very hard to find and properly serve," she said.
She added that social media can be (and often is) used as evidence in court. "One of the first things we do when we get a case is pull up social media and see what's being published by the other side," she said. "I have even seen an instance where one individual's spouse posed as a different person in order to befriend the individual and gain further evidence on them."
According to Zolman, this is especially true if a case also involves child custody. "Social media gets admitted as evidence often if children are involved, and if it can influence the case you can bet that a guardian ad litem is going to see and it will make things much worse for the individual who is representing themselves poorly on social media."
Zolman usually advises clients to take social media accounts down entirely until the court case is over. For clients who keep social media, Zolman said "If you have any doubt about what you're posting, it's probably bad and you shouldn't do it."
Since establishment in 1996, the Zolman Law Firm has been working with the people in St. Louis, Missouri and the surrounding areas, concentrating in St. Louis divorce cases, family law, and child support. Their team of experienced attorneys is committed to offering quality legal services. To contact Zolman Law Firm, visit http://familylawstlouis.com