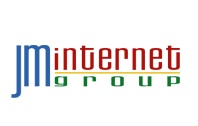 Social Media Marketing or SMM is vital in Internet Marketing
Los Angeles, CA (PRWEB) February 12, 2014
The JM Internet Group (http://www.jm-seo.org), an online social media training leader, announces their March, 2014 online classes in Social Media Marketing. The popular online training has three modules - first, Social Media Marketing theory, Facebook, and LinkedIn; second, local search marketing such as Google Places and Yelp; and third, Youtube Marketing and Twitter Marketing. The classes are scheduled to begin March 4th and go through March 6th. Class registration is taking place online, now.
"Social Media Marketing or SMM is vital in Internet Marketing," explained Jason McDonald, Director at the JM Internet Group. "But, companies often do not have a concrete Social Media Marketing strategy, nor have clear ideas of whether they should do Twitter marketing, YouTube Marketing, Facebook Marketing, LinkedIn Marketing, or all of the above. Moreover, review marketing and Google Places / Yelp are also critical marketing tools - yet most small businesses struggle just to claim their free listings, let alone optimize their local search reviews. The company's three-part classes are here to bridge that gap."
For more information on this informative social media marketing class, go to:
http://www.jm-seo.org/training/social-media.html
Why Social Media Marketing Matters
Social Media, they say, is all about the conversation. But for small businesseses, organizations and non-profits or even government entities, social media can be a confusing marketing challenge. The big social media are LinkedIn, Facebook, and Twitter but don't forget blogging, YouTubing, social bookmarks, and many, many more. What are the best ways to engage customers using social media? What is local search, like Google or Yelp and how are these media social? In this in-depth three class webinar series, learn the best practices for social media marketing.
Learn not only how to market via social media, but why it matters. Learn why and how social media can encourage prospects to become customers, customers to become fans, and fans to become evangelists. Moreover, learn useful metrics and social media monitoring tools - that can make social media "metric friendly" in this age of tight marketing budgets.
Social Media Marketing - Online Classes and Course from the JM Internet Group
Part I
Social Media MarketingWhat is Social Media? How does Web 1.0 differ from Web 2.0, and where are the marketing opportunities? Social Media Marketing (SMM) Plan
Social Media - My Friends:Facebook, Linkedin, Google+ Marketing. How to listen, engage, and deploy an effective social media strategy.
Part II
Local Search and Reviews Marketing: Google Places, Yelp, and Amazon.com Reviews - getting listed, engaging customers via reviews, being high on the search list.
Part III
Twitter Marketing:What Twitter is, how to Tweet effectively!
YouTube Marketing:leveraging Youtube's special relationship with Google as part of SEO strategy as well as social media strategy.
Social Media Marketing Plan:creating an organized plan defining social media goals, the opportunities posed by the most relevant media, a step-by-step to do list, and finally a participation and monitoring strategy.
About JM Internet Group
The JM Internet Group provides SEO, Social Media Marketing, and Google AdWords training and courses for busy marketers and businesspeople. Online search engine optimization training helps explain keywords, page tags, link building strategies and other techniques needed to climb to the top of search engine rankings for Google, Yahoo, and Bing. The teaching methodology is hands on, with live examples and discussions, taught from the convenience of each student's computer.
Contact:
JM Internet Group, Media Relations
Web. http://www.jm-seo.org/
Email. jm.internetgroup(at)gmail(dot)com
Tel. +1-510-713-2150