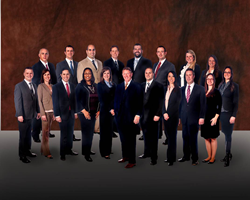 St. Louis, MO (PRWEB) May 27, 2014
The attorneys of Parmele Law Firm, P.C., a law firm that focuses solely on helping its clients with problems related to Social Security disability benefits, have released four brand-new blog posts on a number of significant, related issues.
Parmele Law Firm attorney Kathryn Bly released her blog post on May 1st, 2014, entitled "Hiring an Attorney for a Social Security Disability Claim." Here, she provides readers with a short overview of the process of hiring a lawyer as well as a more in-depth description of the ensuing legal process, from the initial application and the initial denial repeal to hearing preparation and execution.
Attorney Jeff Ciegel also published his May 2, 2014 post, "The 'Whole Child' Approach." Focusing on the legal aspects of determining a child's disability, Ciegel expands upon the notion of who can diagnose a child under 18 as impaired or disabled when parents of these children frequently do not know what the standards are for such diagnoses. Ciegel then includes these specific standards as defined by the Social Security Administration.
One particular issue involving substance abuse and disability is the May 3rd, 2014 post, "The Impact of Substance Abuse on a Disability Case," by attorney Andrew DeLaMare. This article details the complications that arise when a person involved in a disability case with the Social Security Administration is or is suspected of abusing drugs or alcohol.
Nikki D. Evans, attorney and author of the May 4th, 2014 post entitled, "Hearing Loss and Social Security Disability," provides readers with explanations of the Social Security Administration's definitions of hearing impairment or loss as a disability.
The full text of all 4 new blog posts is available here.
About Parmele Law Firm, PC
Parmele Law Firm is considered to be one of the premier providers of Social Security disability legal assistance in the Midwest with offices in Missouri, Kansas and Illinois. Parmele Law Firm has 15 disability attorneys and an excellent team of paralegals and support staff that deal with SSDI claims every day. Since its founding, Parmele Law Firm has represented over 50,000 cases against the Social Security Administration and has an excellent track record of success getting disabled people the SSD benefits they deserve. Parmele Law Firm offers free consultations.
Contact:
Daniel Parmele
http://parmelelawfirm.com
MISSOURI
Parmele Law Firm, PC
1610 North Kingshighway Street #203
Cape Girardeau, MO 63701
(573) 651-0700
Parmele Law Firm, PC
3610 Buttonwood Drive, Suite 200
Columbia, MO, 65201
Phone: (573) 441-0781
Parmele Law Firm, PC
999 Diamond Ridge #102
Jefferson City, MO 65109
(573) 635-5700
Parmele Law Firm, PC
614 South Main Street
Joplin, MO 64801
(417) 206-4460
Parmele Law Firm, PC
2301 McGee Street #150
Kansas City, MO 64108
(816) 531-3330
Parmele Law Firm, PC
2605 South Jefferson Avenue
Lebanon, MO 65536
(417) 588-1366
Parmele Law Firm, PC
214 East Kansas Street #102
Liberty, MO 64068
(816) 415-9300
Parmele Law Firm, PC
926 North Main Street
Mountain Grove, MO 65711
(417) 926-6430
Parmele Law Firm, PC
1720 Kanell Boulevard #2
Poplar Bluff, MO 63901
(573) 785-6100
Parmele Law Firm, PC
1726 North Bishop Avenue
Rolla, MO 65401
(573) 364-3003
Parmele Law Firm, PC
844 E. Primrose
Springfield, MO 65807
Phone: (417) 889-2570​
Parmele Law Firm, PC
3105 Frederick Avenue
St. Joseph, MO 64506
(816) 387-4445
Parmele Law Firm, PC
7733 Forsyth Blvd. Suite 1100
St. Louis, MO 63105
(314) 655-1448
Parmele Law Firm, PC
1207 Porter Wagoner Boulevard
West Plains, MO 65775
(417) 255-2580
KANSAS
Parmele Law Firm, PC
2304 Planet Avenue
Salina, KS 67401
(785) 825-4100
Parmele Law Firm, PC
3649 Southwest Burlingame Road
Topeka, KS 66611
(785) 271-9333
Parmele Law Firm, PC
8623 E 32nd Street North
Wichita, KS 67226
(316) 263-6300
ILLINOIS
Parmele Law Firm, PC
333 Salem PlaceSuite 250
Fairview Heights, IL 62208
(618) 272-2724