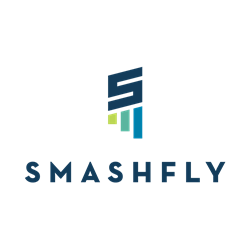 SmashFly's development focus is always on providing easy to use yet robust tools for recruiters to get the "real work" of recruiting done.
Boston, MA (PRWEB) November 26, 2013
SmashFly Technologies, the recruitment marketing technology and analytics leader, announced today new platform capabilities with the introduction of both Social Career Marketing Sites and their Sourcing Activity Hub. These additions support the continued vision in transforming the world of Total Recruitment Marketing that has helped the company enjoy tremendous growth throughout 2013.
Dedicated to the continuous improvement of its Recruitment Marketing Platform, these innovations fill key gaps left by disparate point solutions, providing an integrated and streamlined Recruitment Marketing Platform, with consolidated analytics and insight into all recruitment marketing efforts.
--- Social Career Marketing Sites ---
With its launch, the Social Career Marketing Sites option enables clients to create a fully customizable social Career Site on their company Facebook pages that is centrally tracked next to their entire recruitment marketing strategy and efforts. The application gives clients full control over their Facebook recruiting pages, enabling them to customize the look and feel of each page, ensuring consistency with brand standards, leveraging corporate marketing efforts and turning brand "Fans" into potential candidates.
The application also includes a visually intuitive, real-time candidate interface with a robust, interactive map feature, powered by Google Maps, displaying job openings globally. Jobs are continuously being updated as they open and close, keeping candidates' engaged and returning to the recruitment site regularly. It also leverages the Facebook profiles of passive and active candidates delivering jobs based on their skills and interests as well as providing targeted social job referrals to connect with current company employees in their Facebook network, enhancing the candidate experience and company brand.
Most importantly, Social Career Marketing Site metrics are centrally tracked allowing side-by-side performance comparison with other sources. This means clients see the overall effectiveness of social media recruiting efforts against other recruitment channels. This level of comprehensive data gives users, for the first time, the ability to make decisions about marketing spend at-a-glance, taking the guess work out of sourcing and optimizing the return of marketing spend.
"With Social Career Marketing Sites, we give organizations a real edge in social recruitment with a branded and customized experience that leads their Facebook Fans to find jobs quickly and effortlessly while engaging with the organization through referrals in their networks," said SmashFly COO Mary Grace Hennessy. "Most importantly, by using the application through SmashFly, the analytics from traffic to jobs promoted on various Facebook pages are centrally tracked and viewed side by side next to all other initiatives, giving organizations true insight into where to invest their recruitment marketing dollars."
---Sourcing Activity Hub---
The Sourcing Activity Hub represents a key innovation in the evolution of Candidate Relationship Management within the SmashFly Recruitment Marketing Platform, providing a single customizable view into all activity within the SmashFly CRM solution.
The Sourcing Activity Hub provides a visually appealing, single dashboard to evaluate the health of the recruitment pipelines and the effectiveness of user activity. The embedded CRM and analytics dashboard enables recruiters and sourcers to easily identify, communicate with and manage their most active and engaged candidates. Users are presented with the candidates and pipelines that need attention, allowing them to quickly engage and close high value candidates. The hub creates complete transparency about user productivity for recruitment leadership, showing activity, actions and return on recruitment efforts and budget spend in a dynamic visual display
"SmashFly's development focus is always on providing easy to use yet robust tools for recruiters to get the "real work" of recruiting done," said SmashFly CEO Michael Hennessy. "The Sourcing Activity Hub transforms the way recruiters and sourcers use the SmashFly Platform, making it easier for recruiters and sourcers to fully execute on their objectives and for leaders to have confidence that they are focused on the right things."
--- About SmashFly Technologies ---
Top-performing organizations know that good recruiting is about quality, not quantity. They understand that in a changing world, getting the best applicants ahead of the competition — and doing it cost-effectively — demands efficiency, expertise, clarity, and reliability. It's about transforming the way they recruit, and not dealing with a bunch of vendors when one will do the job. SmashFly answers all of those demands right out of the box. SmashFly isn't a cobbled collection of solutions from "valued business partners." It delivers every piece of recruitment marketing from a single organically built platform, connecting job distribution, career site management, and CRM as well as social and mobile into a marketing and relationship-management suite that's powerful, yet easy to implement, learn, and use. As for insight, we deliver rich, practical, and actionable analytics right into the hands of any user or stakeholder through user-friendly dashboards. When you go with SmashFly, you get the tools you need to transform the way you find, attract, and engage candidates.
SmashFly is headquartered near Boston, MA. Connect with them at http://www.smashfly.com or on their blog at http://blog.smashfly.com.