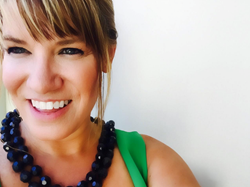 When a video on YouTube is monetized a millennial's view becomes a donation, meaning millennials can donate to causes they care about simply through views.
Los Angeles, CA (PRWEB) November 17, 2015
Good Amplified (http://www.goodamplified.com), the Los Angeles-based social enterprise transforming nonprofit fundraising through YouTube, announced its official launch today.
Founded by Amber J. Lawson, a seasoned digital media executive and CEO Of Comedy Gives Back, Good Amplified is the first and only multi-channel network (MCN) committed exclusively to nonprofit storytelling and guiding nonprofits in driving awareness, donor retention, and revenue via YouTube, the world's most popular video platform. The company launches with many non-profit partners including: Make-A-Wish (http://www.wish.org), Teen Cancer America (http://www.teencanceramerica.org), and Rett Syndrome Research Trust (http://www.reverserett.org).
Good Amplified's team of certified YouTube experts is amplifying nonprofit missions and helping reach new supporters where they already spend the majority of their time online, by both optimizing a nonprofit's existing video content and guiding the development of new content. This dual strategy is vital for YouTube success.
"When a video on YouTube is monetized a millennial's view becomes a donation, meaning millennials can donate to causes they care about simply through views," says Lawson. "This is how brand affinity is created and movements take hold, and this is massively important. A nonprofit's mission hangs in the balance of building brand awareness through consistent storytelling. If organizations don't start doing this now they won't be around in the next three to five years."
Since March, Make-A-Wish has increased its number of YouTube subscribers 66% and seen a 54% rise in minutes watched. Good Amplified optimized a video of Kobe Bryant, granting a wish, and it went from not showing up in YouTube search results to generating an additional 200,000 views a month.
"Good Amplified has helped double Make-A-Wish America's YouTube subscribers and driven engagement around our videos more than we could have hoped for," says Make-A-Wish America head of digital, Jono Smith. "Harnessing YouTube is proving to be vital in helping us reach supporters and build our audience."
In October, Good Amplified onboarded Teen Cancer America and within eight days maximized a campaign they created for the Revlon Love Competition, while bringing in support from the popular YouTube influencer MyLifeAsEva, who has almost 4.5M subscribers.
"We have just started working with Good Amplified and their enthusiasm and professionalism has been evident from the start," says Teen Cancer America Executive Director Simon Davies. "They restructured our YouTube channel and improved its following overnight. The network helped us promote a campaign and they are well-connected amongst YouTube influencers. I am excited to see where they can take Teen Cancer America's YouTube profile in the future."
By being part of the Good Amplified MCN, nonprofits running campaigns are automatically exposed to Good Amplified's vast network of thousands of influencers. Additionally, Good Amplified facilitates influencer partnerships for nonprofits that want to invest in working with YouTube talent, who can create content and leverage their audience for a cause.
Founded on the importance of giving back. Good Amplified donates 10% of its proceeds to charities.
###
About Good Amplified
Good Amplified is the first and only multi-channel YouTube network exclusively helping nonprofits build and engage with communities, drive awareness, and create revenue streams through channel optimization, content strategy and influencer matchmaking. Based in Hollywood, California, the company's goal is to leverage new and existing content to engage and move audiences into action, while creating global impact through storytelling—in short, doing good at scale.