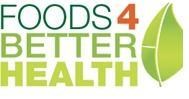 We Harm Others We Harm Ourselves
Boston, MA (PRWEB) August 06, 2013
Foods4BetterHealth.com, a new food and nutrition web site that believes that eating right can prevent diseases, ward off illnesses, and help people feel healthier and younger than ever, is reporting on New York Mayor Michael Bloomberg's decision to appeal the soda ban, which was overturned by a judge last month.
As Foods4BetterHealth notes (foods4betterhealth.com/we-harm-others-when-we-harm-ourselves-the-soda-ban-didnt-go-far-enough-3596), Bloomberg actively campaigned for the soda ban, which would limit the size of the soda beverages available for consumers to purchase to less than 16 ounces. But, just one day before the soda ban was to go into effect, a judge overturned the ruling, calling it "arbitrary and capricious." That hasn't stopped the mayor from looking to appeal the decision; however, last week, a unanimous court upheld the judge's decision. Bloomberg says he will appeal to a higher court. (Sources: Bhasin, K., "MAYOR BLOOMBERG: 'The judge is totally in error,'" Business Insider March 11, 2013; http://www.businessinsider.com/mayor-bloomberg-talks-about-the-soda-ban-2013-3; Dolmetsch, C., "N.Y.'s Large Soda Ban Block Ruling Upheld on Appeal," Bloomberg July 30, 3013; http://www.bloomberg.com/news/2013-07-30/ruling-striking-new-york-large-soda-limits-upheld.html .)
As the Foods4BetterHealth article "We Harm Others We Harm Ourselves: The Soda Ban Didn't Go Far Enough" notes, the soda ban ruling and appeal have caused a lot of controversy ever since the idea was first discussed in public. As the article notes, consumer advocate groups have insisted that the soda ban is a controlling measure that limits consumers' freedom of choice, while others against the soda ban maintain that it will not really help reduce the number of people who are overweight or obese. However, proponents of the soda ban believe it's a necessary measure to help deal with the rising obesity epidemic.
The Foods4BetterHealth report announced that the issue in question is really not about the soda ban, because this one initiative will not solve the obesity epidemic. Indeed, as one in three Americans is obese, it will take much more than a soda ban to solve the crisis. The report points out that instead of thinking of easy, short-term solutions to a large epidemic, the government should be trying to implement a long-term national strategy to address the underlying reasons and causes for the soda ban.
The Foods4BetterHealth report concludes that, ultimately, consumers do want choice and, even if a soda ban is implemented, it doesn't address the true reason for obesity: that Americans are so used to instant gratification in their everyday lives that this desire spills over into the health industry as well. People want to eat quick, easy meals and then find quick fixes to weight loss—fixes that do not work.
Foods4BetterHealth.com, created by Doctors Health Press, is a food news and health web site, offering readers information about the latest food controversies, exclusive expert advice, and health tips to ward off illness, prevent disease, and live a long, healthy life. For more information, visit foods4betterhealth.com.