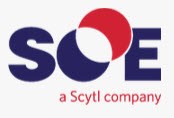 VASTEC offers accessibility services and remediation tailored to the client's needs. We are proud to partner with SOE to provide these services to the Elections Community.
TAMPA, FL (PRWEB UK) 13 February 2014
SOE, a Scytl company, the worldwide leader in secure election management, online voting and election modernization , is raising the bar for accessible election technology services.
SOE's Clarity software solutions have historically followed Section 508/EIT guidelines to ensure full online information accessibility to all persons with disabilities. The recent findings by the Presidential Commission on Election Administration recommends that more attention needs to be paid to these voters.
"Equal access to fair and open elections is a cornerstone of American democracy," said Branden Elwell, General Manager of North America for SOE, a Scytl company. "Working with over 1,700 Election Jurisdictions across the country, we have been aware that compliance with the law is the minimum you can do and not only a best practice to providing equal access to information for voters with disabilities. We have been striving to raise the bar for many years in this area and we are pleased to learn the PCEA has validated that need in the market."
Section 508, an amendment to the United States Workforce Rehabilitation Act of 1973, is a federal law mandating that all electronic and information technology developed, procured, maintained, or used by the federal government be accessible to people with disabilities. Increasingly many states and localities have struggled with these standards as they continue to evolve and develop.
SOE is now partnering with VASTEC, a leading accessibility access provider to state and federal government clients. VASTEC currently provides Section 508 compliance services at the highest government levels, including the Social Security Administration, U.S. Department of Defense, and U.S. Department of Veterans Affairs.
"VASTEC offers accessibility services and remediation tailored to the client's needs," said Shelby Tudor, VASTEC's Program Manager for Accessibility Services. "This includes review and consultation of websites, remediation of current content or development of new material, and regular review to ensure accessibility is maintained as the website grows. We are proud to partner with SOE to provide these services to the Elections Community."
Accessibility standards are in a continual state of revision and improvement. The SOE solution adheres to the highest available standards, WCAG 2.0, and its principles: perceivable, operable, understandable, and robust. These standards will keep elections officials in compliance with minimized future remediation.
About SOE:
SOE, a Scytl company, is a nationally recognized, leading provider of election technology solutions that modernize elections. SOE provides intuitive election management and administration software solutions that span the entire election process, from pre-election preparation through Election Day results reporting, and post- election auditing and analysis. SOE's solutions include Electronic Ballot Delivery, Online Voting, Online Poll Worker Training, Electronic Pollbooks, Voter Education Web Portals and Election Night Reporting. These solutions assist local, state and federal election officials in increasing the security, productivity, efficiency, transparency, accessibility and auditability of their election processes. To date, SOE has conducted election technology implementations – including over 18 statewide projects – in over 1,600 jurisdictions across 37 States and U.S. territories, plus the District of Columbia. SOE is based in Tampa, Florida.http://www.soesoftware.com.
About VASTEC:
VASTEC, Inc. is a national provider of solutions in the area of document capture and conversion, document accessibility, and Section 508 training for both Federal Government and private industry clients. VASTEC offers accessibility compliance and solutions for document capture, retrieval, workflow and records management, with the capability to convert and remediate electronic data into accessible formats in compliance with Accessibility and Section 508 standards. An authorized partner of the National Technical Information Service (NTIS), VASTEC's processes, procedures, and security controls been audited to DOD standards established by FISMA (Federal Information Security Management Act). More information on products and services can be found at http://www.VASTEC.com.