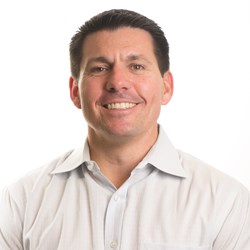 As General Manager, Branden Elwell will be responsible for executing a very ambitious expansion plan.
Tampa, FL (PRWEB UK) 29 January 2014
Pere Valles, CEO of Scytl, the worldwide leader in secure online voting and election modernization, today announced the appointment of Branden Elwell as the new General Manager for Scytl in North America. Elwell will be responsible for leading Scytl's sales and operations in the United States and Canada, including its wholly owned subsidiaries SOE Software Inc. ("SOE") and Maxim Consulting Inc. ("Maxim").
Marc Fratello, until now CEO of SOE, will become the Executive Advisor for M&A and will focus on identifying and assessing acquisition opportunities worldwide to complement and enhance Scytl's portfolio. This is aligned with Scytl's strategy over the past two years of combining organic and inorganic growth which to date has led to 5 completed acquisitions in Europe, Latin America and the United States.
"The acquisition of SOE has exceeded all our expectations and we are very grateful to Marc for the fantastic transition that he has done over the past two years. Marc was also instrumental in our recent acquisition of Maxim and he will now play a pivotal role as M&A advisor in future transactions," says Pere Valles, CEO of Scytl. "As General Manager, Branden Elwell will be responsible for executing a very ambitious expansion plan to lead our company to new highs in the North American market," concludes Mr. Valles.
Marc Fratello founded SOE in 2002 to help election officials manage the entire election process through a portfolio of software solutions. Fratello sold SOE to Scytl in January 2012, becoming since then Scytl's General Manager for North America. Fratello is recognized among the business leaders on the West Coast of Florida after having held leadership positions at Unisys Corporation and PowerCerv Corporation. "I am very excited to help Scytl continue its hyper growth and leadership in our industry by focusing on inorganic growth opportunities. I have a passion for this role and it will now be my exclusive focus," says Fratello.
Branden Elwell has served in a number of positions at SOE for over eight years with a primary focus on business development and sales. As Senior VP of Sales, Elwell has played a critical role in SOE's growth and expansion. "The election space in North America is ready for significant innovation and I look forward to helping Scytl and SOE lead this innovation as the trusted technology partner to our customers," concludes Elwell.
About SOE
SOE, a Scytl company, is a nationally recognized, leading provider of election modernization technology solutions that innovate democracy. SOE provides intuitive election management and administration software solutions that span the entire election process, from pre-election preparation through Election Day results reporting, and post-election auditing and analysis. SOE's solutions include Electronic Ballot Delivery, Online Voting, Online Pollworker Training, Electronic Pollbooks, Voter Education Web Portals and Election Night Reporting. These solutions assist local, state and federal election officials in increasing the security, productivity, efficiency, transparency, accessibility and auditability of their election processes. To date, SOE has conducted election technology implementations - including over 18 statewide projects - in over 1,600 jurisdictions across 37 States and U.S. territories, plus the District of Columbia. SOE is based in Tampa, Florida. http://www.soesoftware.com