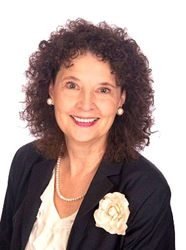 Our industry is back. Hoteliers and tech providers are happy. The optimism is tangible.
Atlanta, GA (PRWEB) December 16, 2014
Softscribe Inc., an award-winning technology PR firm, announced it signed Revcaster, the trusted leader in real-time hotel rate shopping tools. Revcaster's competitive rate shopping tools for hotels are easier to use, friendlier, and more flexible than other options. Softscribe Inc. is a top PR firm respected for delivering significant business growth for its best-in-class technology clients.
"Revcaster's impressive installed base of 5,000 properties is due, in part, to its founder's extensive background in revenue management," said Softscribe Inc.'s CEO and PR specialist, Julie Keyser-Squires. "Daniel Wise is a hotelier who develops successful tools for hoteliers."
"All the companies in our client portfolio lead their industry segments with innovative solutions and solidly run businesses. They – and our staff - inspire me," Squires said. She said her tech PR agency also signed another, publicly traded new client, which signals: "Our industry is back. Hoteliers and tech providers are happy. The optimism is tangible."
One Success Secret: Hotel Industry Tech PR Channels
Squires explained that one marketing success secret is, "the eyeballs in our industry are focused." In addition to trade publications, Squires said, decision makers read vendor-generated press releases, customer stories and viewpoints posted on key online news channels like Hotel-Online, Hotel News Resource, Hsyndicate, PRWeb and others. She noted this is not true for every industry.
Blog Posts, White Papers, LinkedIn Profiles in Big Demand
"Currently, we're seeing a big uptick in demand from clients for blog posts, white papers, and LinkedIn profiles," Squires observed. "These marketing elements serve a complementary purpose to baseline press releases, which carry a company's news. Your LinkedIn profile is an online business card. Each one is a unique reflection of its owner, and fun for our team to write." Squires urges every executive to invest in a high quality photo, and a well written LinkedIn profile that "lets your personal side peer out."
Softscribe Launches New Mobile-Optimized Website with GrapePress Studio
Squires tapped Atlanta-based GrapePress Studio to refresh and search engine optimize Softscribe Inc.'s new website, which launched this month.
"We met Rachel Mozingo, director at GrapePress Studio, through our public relations Atlanta offices in a shared workspace: Meet at Roam. The Roam workspaces have roots in our industry. They were started by Peyton Day, son of Days Inn founder Cecil B. Day," Squires explained.
Squires said Softscribe Inc.'s management team gave GrapePress Studio 3
must-haves with the website layout refresh:
1. Responsive and simple design,
2. Phone number prominently displayed,
3. Secure, cost-effective hosting.
"In addition, we have 3 goals for our new website," said Squires. "To modernize the look-and-feel of the existing site; to act as Softscribe Inc.'s inbound marketing hub for qualified prospects; and to educate technology companies about how to market effectively to increase sales. Rachel and her team exceeded our expectations. "
Would you like more information on how to boost engagement and sales for your company's solutions? Please give us a shout now at softscribe(at)softscribeinc.com or 404.256.5512.
About Softscribe Inc.
Softscribe Inc. is an award-winning technology PR firm that specializes in B2B public relations, branding and market consulting. We achieve significant business growth for tech companies that offer enterprise solutions to multiple markets. We generate the right messages for client audiences 100% of the time. This is essential to close sales. Softscribe Inc.'s stellar team rises to your expectations with an average 18 years industry depth and experience in branding, marketing and technology PR. We are proud of our best-in-class clients and are ready to help you, too. Please give us a shout now, or visit http://www.softscribeinc.com.