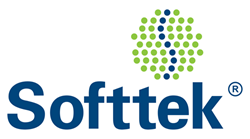 We are excited about the opportunity to combine ESP's deep financial services knowledge and experience with Softtek's mature delivery and technology solutions to propel the digital evolution of banks, insurance and brokerage firms
NEW YORK, NY (PRWEB) June 09, 2016
Softtek, founder of the nearshore industry and leading global IT services provider dedicated to creating value through technology, today announced that it has signed an agreement with global boutique IT consulting firm Enterprise Solution Providers (ESP) to deliver innovative technology, regulatory compliance and business solutions to the Financial Services industry.
"We are proud and honored to add ESP to our partner network," said Jose A Diaz Infante, managing director of Financial Services at Softtek, stated. "We are excited about the opportunity to combine ESP's deep financial services knowledge and experience with Softtek's mature delivery and technology solutions to propel the digital evolution of banks, insurance and brokerage firms."
The joint efforts combine the track record of a leading global service provider with a boutique consulting firm specializing in bespoke solutions for financial services organizations.
"It's a natural alliance," said Joe Alfieri, CEO of ESP. "When we considered our corporate philosophy, as well as the direction of the industry towards more efficient, streamlined tools, technologies & processes, Softtek and ESP are two highly complementary firms. We've gotten great response so far and are eager to introduce our services together to the market."
With more than 50 combined years in technical consulting, the companies offer first-hand insight and a solid foundation on which to help the banking industry evolve.
About Softtek
Founded in 1982, Softtek is a global provider of process-driven IT solutions with 30 offices in North America, Latin America, Europe and Asia. With 15 Global Delivery Centers in the U.S., Mexico, China, Brazil, Argentina, Spain and India, Softtek helps improve time-to-business-solution, lower costs of existing applications, deliver better engineered and tested applications, and produce predictable outcomes for top-tier corporations in over 20 countries. Through on-site, on-shore and it's trademarked Global Nearshore™ service delivery models, Softtek teams with CIOs to constantly increase the business value of IT. Softtek is the creator and a leader of the nearshore industry. Visit http://www.softtek.com , follow @Softtek, connect with Softtek on LinkedIn and read Softtek's blog.
About ESP
Founded in 1997 with offices in North America and the United Kingdom, ESP is a boutique global consulting firm with a proven track record of success leading technology programs for the Financial Services Industry. It's a dynamic organization that offers the strategic insight, depth of expertise, and enterprise-wide capabilities of the big consulting companies, combined with the responsiveness, cost efficiency and partnership approach associated with artisan firms. Visit http://www.espusa.com or connect with ESP on LinkedIn.
For more information, contact:
Karen Liedl
Softtek
karen.liedl(at)softtek(dot)com
+1-763-291-1464
Sarah Elliott
ESP
selliott(at)espusa(dot)com
914-207-2079