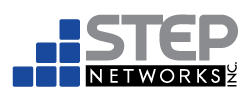 Insurance companies and brokerages use STEP Insure to connect to clients and to increase sales.
London; Ontario, Canada (PRWEB) July 11, 2013
Insurance software company, STEP Networks announced today the release of STEP Insure to the U.S. market, the online quoting and binding software for insurance companies and agencies.
STEP Insure facilitates the purchase of insurance products by the consumer, increases profitability, improves customer service, and increases customer retention. Currently available across Canada, the release of STEP Insure 1.5 also marks the first time that STEP Insure is available to insurance companies and brokerages in the U.S.A.
STEP Insure provides insurance companies and brokerages with additional benefits, including:

Online insurance quotations and binding.
Policy renewals.
After sales service and support.
Lead generation.
Lead management.
Data analytics.
Agile customer experience.
Custom insurance and financial products.
Support of changing business requirements.
Insurance companies and brokerages use STEP Insure to connect to clients and to increase sales. We support property/casualty, life, errors and omissions, and custom products. Health insurance will soon be available for all clients across North America. For products that require both insurance and financing we also support the financial request and approval process.
STEP Insure is available as "Software as a Service" (SAAS) or as a development platform for insurance companies to build their next quoting, binding, and after sales support portal. In the SAAS model a portal can be running in production in a manner of days. When the client hosts the platform, source code access is available to allow them to control every aspect and integrate new features as they become available.
The benefits include a rapid time to market, agile development to support changing business requirements, scalability to support a growing business, and mitigated risk compared to a custom solution. Created using modern technology, STEP Insure provides a solid platform to invest in to meet the business needs of today and far into the future.
"The release of STEP Insure 1.5 represents a new milestone in performance and function for online quoting in the insurance industry," said Jim Freeman, CEO of STEP Networks. "One of the most popular groups of keywords for paid searches on the Internet are for the insurance industry and our goal is to become the preferred software provider to turn those clicks into sales."